A pride of lions prowl the Namibian savannah, rustling through dry grasses as they hunt for prey. Closely behind them lurks a predator no big cat can outrun – four poachers. The criminals are driven by poverty and hunger, and poach for basic survival.
Namibia is undergoing a pioneering new way of protecting their animals from such criminals. Regulated hunters are giving the meat from their game to poor communities, yet conservationists are debating whether or not this method is helping save Namibia's species.
Located in south-west Africa is a country where trophy hunting is considered integral to protecting wildlife. Over a decade, Namibia has imported more than 75,000 animal trophies to the United States, and this is how the country is fighting extinction.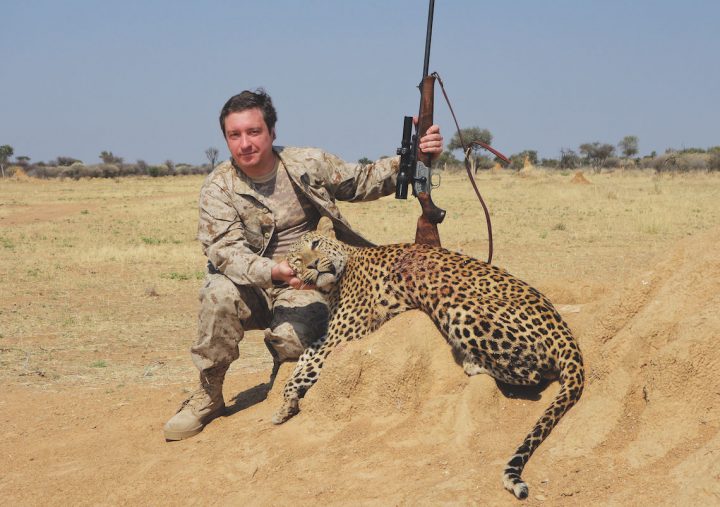 Outrunning extinction
According to Piet Beytell, Principle Conservation Scientist at the Namibian Ministry of Environment and Tourism, the benefits of hunting outweigh its detractors. 'The amount of income we get from a single elephant is US$50,000 per hunt. So that amount of money to a poor rural community is a lot.'
The theory goes, that by giving the meat from trophy hunts to poor communities, villagers will no longer need to poach. In turn, by killing a specific number of animals, hunters can regulate wildlife populations, ultimately increasing their numbers. Hunting fees also go directly toward conservation efforts, such as training local villagers to become protectors of wildlife. This means that families are further supported through a stable income. But with the world on track to lose two-thirds of its animals by 2020, can Namibia afford to kill them?
'We only have a certain quota, ours is 90 elephant trophies per year. Out of a population of 20,000 that's a drop in the bucket.' Beytell shed light on neighbouring Botswana, and how their 2014 hunting ban has come back to haunt them. 'They don't have the local community involved in the operations and benefiting from hunting. So when they stopped hunting the poaching increased exponentially.'
A community in need
Located in north-western Namibia is the Ehi-Rovipuka Conservancy, a tribal land inhabited by the Herero people. Here, a villager called Big Man is starting his day in one of the poorest regions in the country. His home is a simple hut, made of a flat tin roof and cracked walls of mud and cement.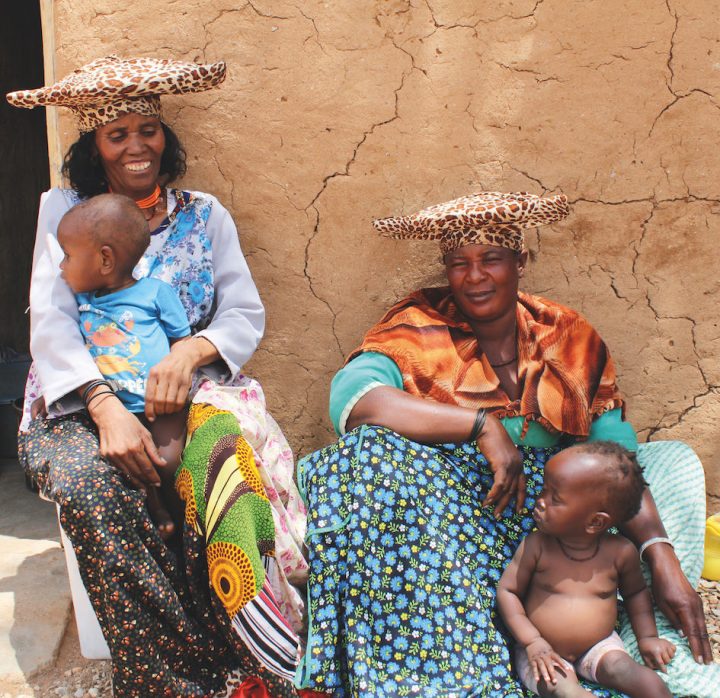 This conservancy has a contract with Jamy Traut Hunting Safaris, allowing the meat of elephant, leopard and more to be distributed across the 495,000 acres of land. Once an animal is hunted, the leaders are entrusted with the task of fairly dispersing the meat. But how effective is this process?
Some of us have got nothing to eat, so the conservancy is there to save those people from hunger. But this one is not like others. It's not saving people.
It has been two years since Big Man and his family have received meat. Additionally, income from trophy hunts is intended to seep down to villages in times of need. 'The conservancy used to be here asking how many of our cattle had been eaten by lions. We gave the number and after that they told us they would bring us money. But that money never came.'
With only some families receiving food, poaching is still prevalent within Ehi-Rovipuka, contributing to the 100 African elephants killed every day for meat, ivory and body parts.
Big Game Professional Hunter, Jamy Traut, urged that satisfying such a vast community is impossible. 'If the headman is Peter and Peter's family is closest to him, he is going to make sure that they get the first bunch of meat. It's never going to be 100%, but it's going to be better than what it was.' Traut warned that if conservation is not carried out through legal hunting, then large scale poaching will wipe out entire species.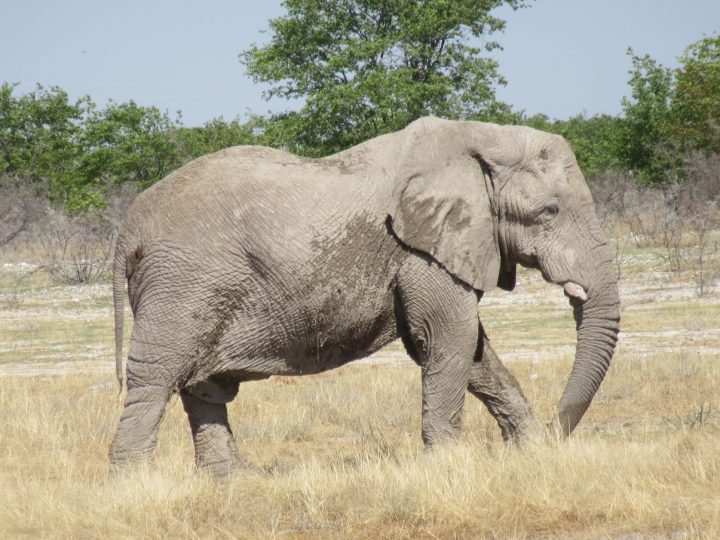 Friend or foe
Known as the 'Gem of Africa', Namibia has many natural wonders and is home to 35% of the entire population of black rhino. Save the Rhino Trust Namibia is a charity dedicated to the protection of the desert-adapted black rhino. To protect the species from extinction, CEO Simson Uri-Khob employed poachers from the local community and turned them into protectors. 'They know the area. They know the wildlife. And they just needed to be changed around. So they see meat, we just took them back and show them money, a life, everything. And they become the masters.'
Uri-Khob stressed that regardless of people's feeling towards poachers, it is essential that all conservationists and hunters work with them.
We must try and where we can make friends with poachers and get them onto our side. We must not just push them away. If we had 35% of our population poachers, we will lose.
Questioning morality
Trophy hunting has always been a polarizing topic, with opposition soaring in recent years. One of the many groups to oppose trophy hunting is the Born Free Foundation, an international wildlife charity working to protect threatened species. President of the charity, Will Travers, believes that 'there is a very serious moral question that needs to be answered as to why a civilized society would tolerate the killing of animals for fun.'
While hunting advocates insist the activity is key to conservation, Travers warns that the advantages are greatly exaggerated. 'Economists at Large estimated that only 3% of the money generated by trophy hunting ended up at local community level.'
However, hunter Jamy Traut argues that only firsthand insight can enlighten sceptics to the benefits of hunting. 'Bring somebody that doesn't believe it to come stay here for a year. They will get to understand why it is important.'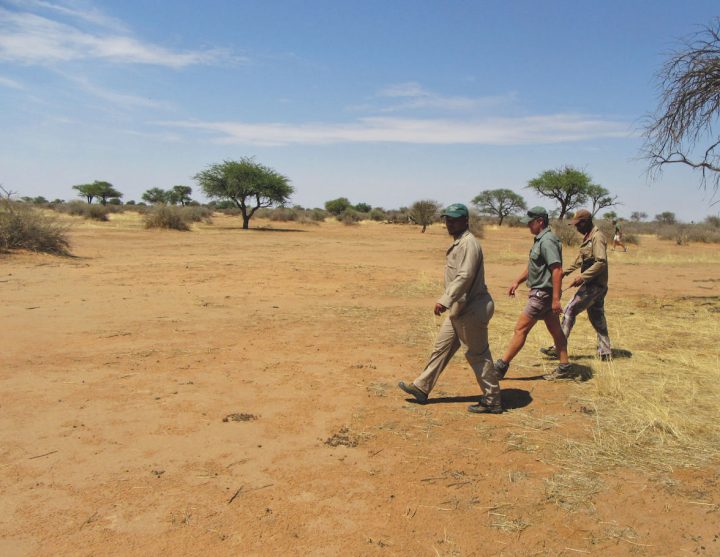 As they scour the savannah, the lion pride is left for another day. In an attempt to save them from extinction, the question remains: Is trophy hunting contributing to the conservation of Namibia's wildlife, or is killing big game animals ineffective in preserving life? In this hunt for survival, the true trophy lies in the hands of those who can stop extinction, before the chase is over.
More from this project: