Bournemouth City Council have released a planning application as part of the Bournemouth International Growth programme to build a junction and link road from the A338 to Wessex Fields.
The plan proposes to create an additional access to the Royal Bournemouth Hospital site, which will improve traffic flow on the usually heavy congested A338.
Wessex fields will be transformed into infrastructure, making the area a perfect location for new businesses to set up or relocate.
According to the national property database Co-Star, there is a strong demand in Bournemouth for business space with there being under 2% of vacant offices in the area.
If plans go ahead, the transformation will create around 2,000 new jobs and safeguard the existing 10,000.
See below for all the benefits the transformation will bring.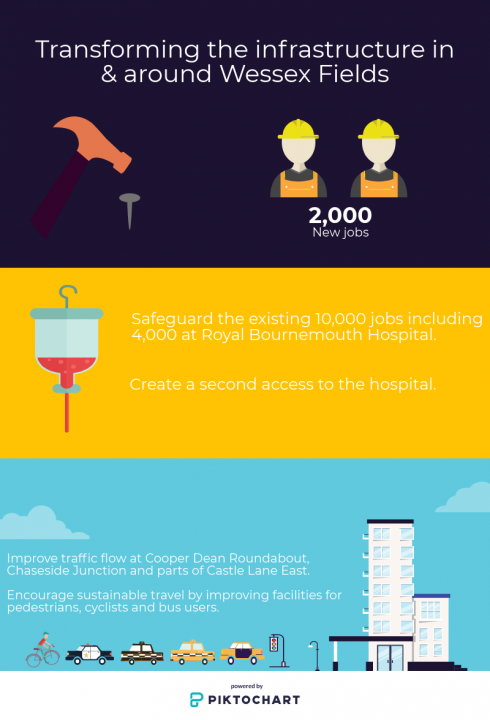 The work will consist of building an on-off slip road from the southbound A338, followed by constructing a bridge over the route with access to andfrom the northbound carriage way.
Bournemouth Councillor and Chairman of the Planning Board, David Kelsey urges the public to have their say on the council's website.
People can also talk to the project team and view the plans by attending one of the following council events:
Monday 29 January, 10.00-16.00 at Bournemouth Town Hall
Wednesday 31 January 14.00-20.00 at Littledown Centre
Wednesday 7 February 14.00-18.00 at Holdenhurst Village Hall
Monday 12 February 14.00-18.00 at Hurn Sports and Social Club