A pair of Bournemouth dogs are on a mission to create smiles across university halls.
Today, Pixie and Shonti, two small Bichon Frise cross', spent time at Dorchester House where they were helping students to de-stress after their exams.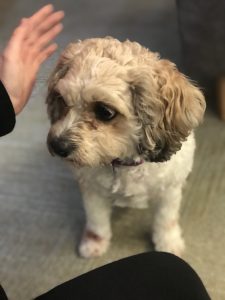 Henry Fitch-bartlett, a first-year Sociology student had just finished an exam this morning, and was one of many who stroked the dogs.
He said: "It's very good stress relief, I can chill out and forget what happened with my exam."
BU Res Life, a Bournemouth University activity and events organisation, have so far taken the dogs to Purbeck and Corfe House to help students get through this difficult time.
Samantha Claxton, a second-year Forensic Investigation student, chose to work for the initiative after receiving the benefits of BU Res Life in her first year.
She explained how bringing the dogs to students throughout exam time can help to get them out of their rooms and get them to interact with one another and not just their flatmates.
Samantha added: "With the dogs, we give them stress relief to make their life easier here and to help them make a home away from home.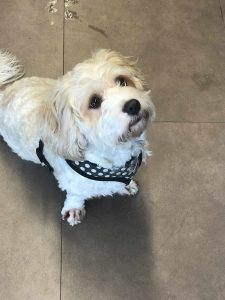 They've been a really big hit."