Samantha Louise Emma, from Bournemouth, is set to compete again for Miss England 2018  after winning Miss Dorset 2017.
Samantha won the title of Miss Dorset 2017 after showing her dedication to social responsibilities.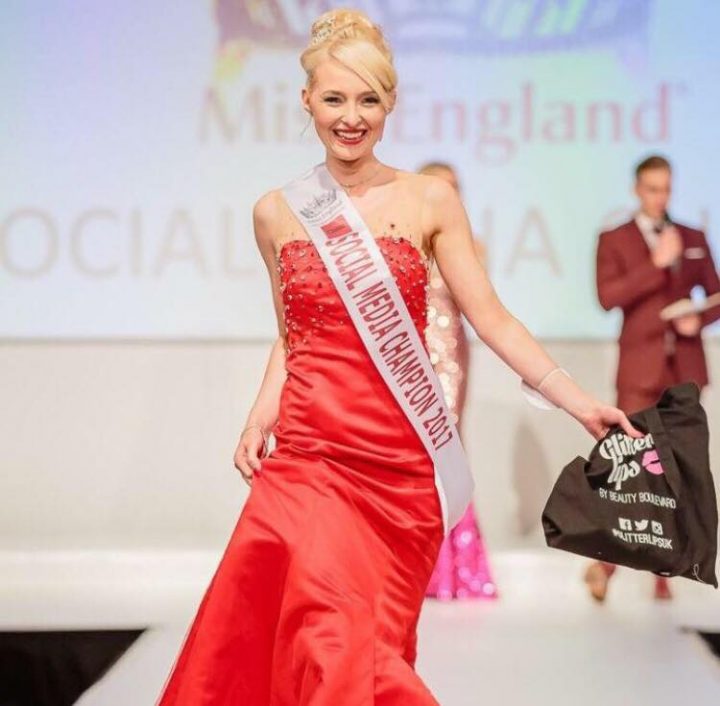 Samantha was crowned for her talents in the various tasks of the competition, as well as her work as an ambassador with local Dorset charity 'Woofability' who train puppies into becoming service dogs for disabled children.
Samantha works with a great number of worthwhile charities, and she emphasised the importance of the work she does with charity 'Beauty with a Purpose' who raise money for disadvantaged children all over the world.
Her crowning photograph (above) even features her and a puppy named 'Binxy' who she has personally hand-trained after working with Woofability for over eight years now.
It's not about how you look on the outside, it's about whether you can help people.
To win Samantha had to participate in a range of activities centred around 'ethical living' in accordance with the competition, with events like 'Miss Fairtrade Baker' and the 'Miss Eco' round which required contestants to up-cycle a futuristic outfit made entirely from recycled materials.
Samantha managed to gain the highest score overall taking her on to compete in Miss England 2017 and naming her the ambassador for local charity 'We Do Ethical Living'.
Her crowning ceremony took place at The Hilton Hotel, Bournemouth, on 12th March at the finale of 'The Love Dorset Festival'. She then went on to win the crown for the social media category at Miss England, which she states is a personal highlight.
Samantha believe's that the stigma around what was traditionally considered to be a 'beauty pageant' needs to change, and said that competitions like the one's she has been a part of are very little to do with your outside appearance, and instead focuses on the importance of personality and character:
She spoke to us about the importance of using her platform within the local community for good, and promoting community projects and charities which she considers a passion of hers, and a great way of using her influence for a positive outcome:
Samantha believe's that her platform should be used to draw attention to things which are important to the local area, and explains that if given access to this platform again, she would continue to raise the profile for worthwhile causes locally and internationally through continuing to work with charities that have a positive impact.
Samantha will be competing in the semi-final of Miss England at Kelham Hall Nottingham on 3rd July 2018.