An increasing number of swimmers in Bournemouth are taking a dip in the ocean all year round… and they're experiencing a sense of freedom in the open sea.
People of all shapes and sizes are joining together, ditching wetsuits for speedos in return for their dose of Vitamin D and the natural benefits of the open air.
Beyond the Blue, a Poole based group whereby keen swimmers team together to take on the shore, have collected nearly 1,000 members since 2013. Sharing their love of the sea, they think they've found something special in this unique sport:
"The camaraderie is special but I suppose that's because we all have something in common. As a group, we are either ends of the spectrum for everything, background, jobs, age, size, swimming abilities and that's a good thing.
Everybody leaves to go home a lot happier, especially if they were a bit down before they had a swim."
Members have noticed benefits on their mental health, despite evidence of the sport's influence being difficult to prove. One member told BUzz about her first time braving the cold:
"I slowly walked in, you wouldn't believe the excitement, I'd finally done it, I wasn't in long but as I got out, I knew I was grinning from ear to ear, anyway, a couple of guys walked passed and I asked them if they would take a photo, one of them said to me, "you've got a massive smile on your face", he was right.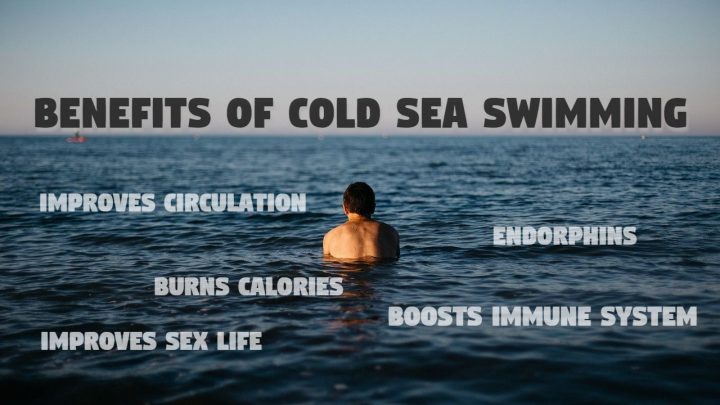 "There is never a bad swim and equally, every swim is different. The freedom of it all is amazing and nobody to judge you."
With cold water naturally releasing adrenaline in the body, swimmers are reaping the benefits of the sport, despite the chilly environment.
As I go in the water I'm thinking why on earth am I doing this? It's just so cold. But once I'm in, it's amazing. Gentle exercise and an almost spiritual feeling at times, especially floating on your back just looking up at the sky."
Any type of person, including all ages and sizes partake in this free activity, and many have noticed a distinct difference on their mental health. Members have noticed their depression and bi-polar improve since picking up the healthy habit, and day-to-day stresses disappear the moment swimmers splash around."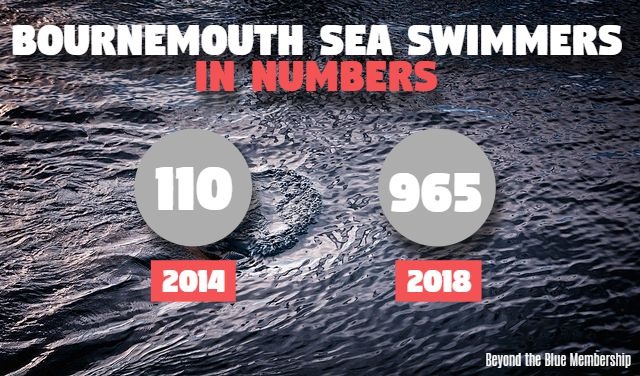 The sea swimmers give off a sense of commeradery. With a "no man left behind" mantra, the sport seems genuinely caring and community based. The benefits outweigh the coldness of the ocean in the member's eyes, it's just another feature of the sport they love.
Labelled as freeing, the experience of cold water swimming in the open air seems incomparable to the inside alternative. One member found being amongst nature in this way grounded her:
"It gave me solitude and my independence. I love the feeling."
The story in short:
Would you ever take the #coldwater plunge with these #Dorset swimmers?

— Buzz (@buzz_bmth) January 24, 2018