Right now the weather is looking cloudy and the temperature is around 10 degrees, with strong winds and possible sunny spells.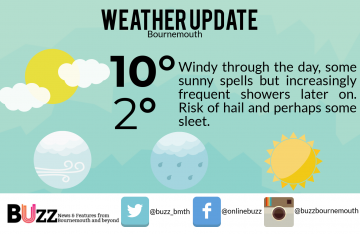 A yellow weather warning, meaning be aware, has been issued for the whole of Dorset as the Met Office warns that icy conditions could cause problems on roads and pavements overnight.
The warning comes into force from 7pm tonight until 10am on Friday.