Bournemouth Hospital's first ever Jackhammer Oesophagus patient Victoria Weller believes there should be more awareness surrounding the rare medical condition as her symptoms continue to worsen.
Jackhammer Oesophagus is a relatively unknown disorder — therefore little is known of how many people it affects in the United Kingdom — but it means Victoria is unable to eat or drink and her symptoms include intense chest spasms which simulate a similar feeling to a heart attack, her hair and teeth falling out as well as having little to no energy.
Victoria lives at home with her husband Mark, who is a full-time carer, but has been in and out of hospital sporadically for the last ten years when she started vomiting after every meal.
She was officially diagnosed with Jackhammer Oesophagus three years ago after spending a lifetime looking for answers and is now fed, hydrated and medicated through a tube.
Victoria, 33, of Belle Vue Road in Bournemouth, told Buzz News: "There needs to be more awareness. I don't believe that I am the only person and I think a lot of people have been misdiagnosed. It needs to be something the NHS are looking into."
I went back into hospital around 20 days ago with one of the biggest spasms I've ever had in my life. The pain was so bad, because I was being sick at the same time, and where I don't eat I bring up bile and acid. I hardly remember that week.
"I had the spasm at home, apparently I was screaming the house down. The pain was so intense that I didn't know what I was doing. The ambulance came out and took me into hospital and it took a week for the symptoms to settle down."
Victoria and Mark are saving for an operation in the United States known as a Heller Myotomy — which involves the cutting of the muscles in the oesophagus to allow food to freely pass from mouth to stomach — believed to cost them around £40,000 to £80,000.
They have set up a fundraising campaign which has raised £2,317 from 142 donations in five months, but sadly this is nowhere close to the figure they will need for an operation which will improve Victoria's quality of life tenfold.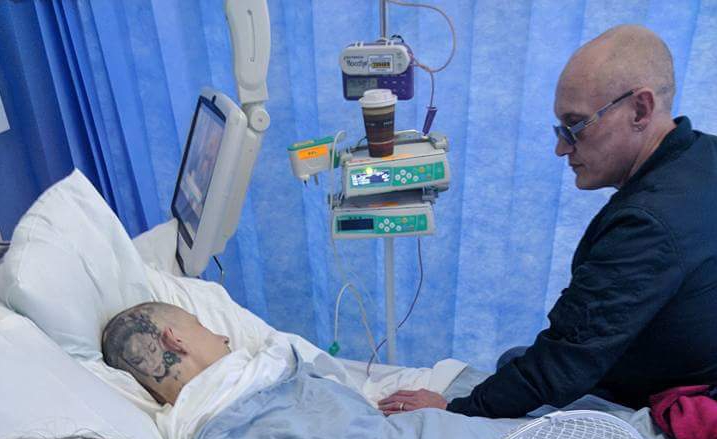 The Heller Mytomy only has a 30% chance of being successful. If it works Victoria will again be able to eat and drink, if it fails there are very little complications.
A successful operation would mean a fresh start for Victoria, who feels she has been unfairly treated by Bournemouth Hospital due to her previous and unrelated mental health conditions.
"Up until the actual diagnosis I felt that I was being treated for my mental health rather than my physical health," she added.
"They actually told me in these exact words at one point: 'We're starting to think this is all in your head', honestly it killed me when they said that.
"The doctor who diagnosed me [Dr Balint Eross] apologised on behalf of Bournemouth Hospital and the NHS, and after that he kept a close eye on me to check if I was okay."
Bournemouth Hospital were contacted for a comment but said that they did not want to discuss individual cases.