Millions of people around the world are relieved to finally welcome February after completing 31 days of sobriety. Dry January is the annual campaign through which people give up alcohol for the month, many of whom choose to do so as a new year's resolution.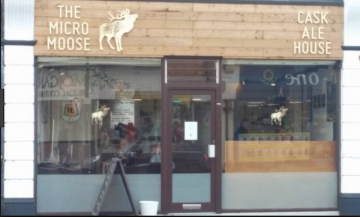 The public health campaign was initiated by the British charity Alcohol Concern in 2014 who work to help reduce the problems that can be caused by alcohol. Alongside Dry January, Alcohol Concern run a number of other flagship awareness programs such as Alcohol Awareness Week and Anti-Drink Driving.
 Alcohol is the biggest risk factor for death, poor health and even disability for those aged 15-50 in the UK, Dry January therefore seeks to curb the negative impact of alcohol consumption, especially after the Christmas period.  Those taking part in the event are tempted by the prospect of saving money, losing weight and
improving their overall health
and wellbeing by cutting back on the beers, but what impact does this campaign have on small, independent businesses?
Pam Skuce, bartender and owner of The Micro Moose ale house in Dorset sees the campaign as a positive but admits that it does have a detrimental effect on her business.
Despite Dry January having a positive impact on many people's lives and livers the month long dry spell is even drier for small independent bars and pubs. However, according to the British Beer and Pub Association, over 50% of people would have given up on their new year's resolution by the end of January which should come as a relief to many independent business owners like Pam.
By Storm Thompson & Pauline Mwakulegwa 🙂