Bournemouth hotels left with multiple job vacancies while recruitment agencies doing booming business as effects of Brexit begin to hit. 
Oceana Hotels chief, Kevin Wood, has warned of the impact that Brexit is having on hotels before it has even happened. Mr Wood said the lack of staff is hitting the industry hard.
With Brexit on the horizon, hotels are seeing huge drops in staff numbers and are struggling to fill roles, with some vacancies having been open for over three months.
Hotels are having to go through agencies to find staff, which is costing them huge amounts.
In return, this has meant agencies that recruit hospitality staff are doing booming business. Juan Carbajar, hospitality manager at City Centre Recruitment in Bournemouth, said:
The company has seen a rise, especially this year, in hotels asking us for staff"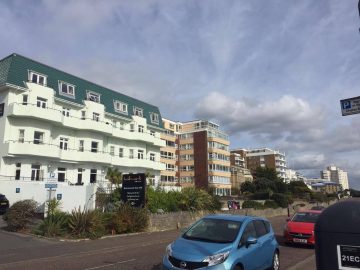 Mr Carbajar said:
"The hotels will struggle to find long term staff now because there's no one wanting these jobs, but it has made a change to our business because we are finding more hospitality staff and the hotels pay us for that".
Theo Iakimov is operations manager at Hotel Miramar and he understands that due to the lack of job applications at the hotel, they will have to compete with the other hotels in Bournemouth and come up with new initiatives in order to get the staff.
Last week, Chancellor of the Exchequer Philip Hammond acknowledged how the uncertainty of the UK's future, after the Brexit vote, is having an impact on economic forecasts here.
Mr Wood, head of European operations for Oceana Hotels and Restaurants, had around 70 per cent of his staff from overseas last year.
His Bournemouth premises include The Cumberland, Ocean Beach Hotel and Suncliff. He believes the government should find a way to allow overseas workers into the country temporarily to fill these job vacancies.
Mr Wood knows that the effect Brexit is having on the hospitality industry will have a knock-on effect on all the British people living here.