ICU Psychosis is defined by MedicineNet as: "a disorder in which a patient in an intensive care unit (ICU) or a similar hospital setting may experience anxiety, become paranoid, hear voices, see things that are not there, become severely disoriented in time and place, become very agitated, even violent."
I first heard about ICU psychosis when my uncle was recently admitted to hospital with pneumonia and sepsis. He was put into an induced coma in the critical care unit and ventilated to aid his recovery. As time went on my family started to research induced comas and came across the condition of ICU psychosis.
Patients experiencing this often: Are unaware of what is going on around them. Are unsure of where they are. Sleep during the day but wake at night. Are slow and often sleepy. Have moods that change quickly, suffer confusion. Worry that family and medical staff are trying to harm them. See things that aren't there. Hear noises. Are unable to follow a conversation or speak clearly. Have vivid dreams which they believe to be fact when they wake. 12 years ago, a family friend was placed in an induced coma for a month. When she was eventually woken from the coma, she was convinced that she kept elephants as pets. Even going so far as to become angry and distressed when told otherwise.
In the critical care unit where my uncle was cared for, they had a clock at the end of each bed with the time, date and season. There were also two illuminated panels above each bed depicting day and night and the relevant panel was lit accordingly. These units often don't have windows so this helps the patients to determine the time of day. As the patients are often in a coma for a considerable amount of time details provided by the clock help, to some extent, explain the passage of time.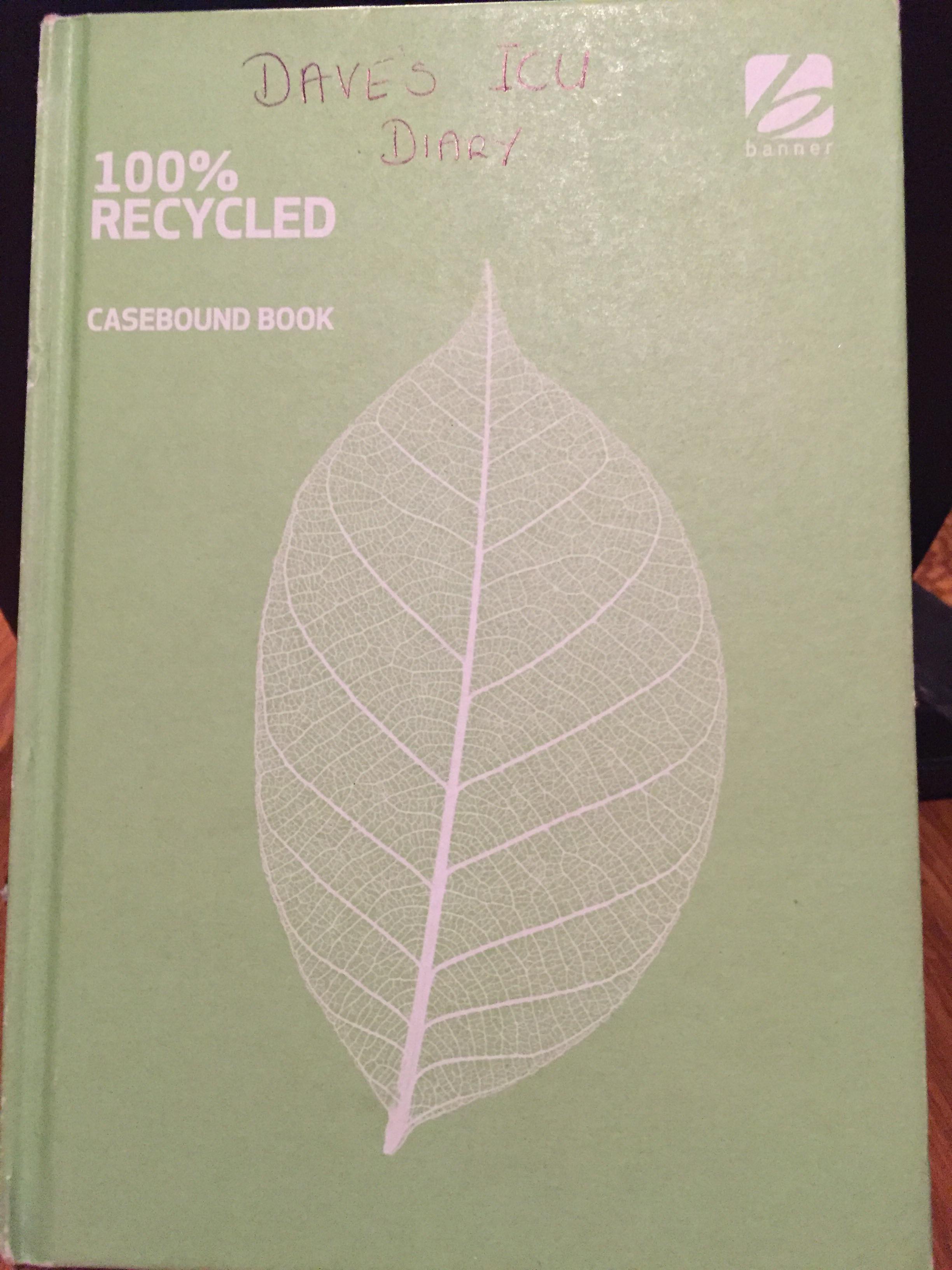 We discovered that diaries can be kept by family members and medical staff to help patients who wake from a prolonged coma. We started an ICU diary, writing about everything from the weather, to my uncle's condition, to Manchester United football updates. We filled him in with details of the Christmas Day he had missed, good wishes from friends and family and words of encouragement to battle on. His nurses provided information on his treatment and progress. The diary was a combination of mundane facts, medical procedures, humour and hope.
Doctors and nurses usually explain to patients why they were admitted to ICU but throughout the treatment patients often forget what has been told to them. Research suggests patients become more stressed and anxious when they do not understand what has happened to them.  Experts state the diary aims to reduce stress in patients after they are discharged to the wards and in the months after their stay.
After 3 weeks my uncle started to emerge from the coma, shocked at the passage of time and we were confident that the diary would be an invaluable tool to help fill in the gaps. Sadly, we never got to share the diary with him as his health deteriorated and he passed away a few days later.
All of the patients and staff at the two hospitals we visited had little knowledge of the ICU diaries, although most were aware of the effects of ICU psychosis.  In the South West ICU diaries are a rarity, only appearing in Salisbury District Hospital and in Somerset at Musgrove Park Hospital.
I spoke to a variety of ICU diary specialists who are pushing for this to become a norm within the UK.  One stated that the use of the diaries is to help ICU patients with their psychological recovery.  They went on to state that often patients will have little to no memory of their stay in ICU: "Their memory for this time can be affected by the illness itself or the sedative drugs we give to our patients to keep them comfortable. Patients may also remember nightmares or hallucinations from this time that can be very frightening-this is referred to as ICU delirium."