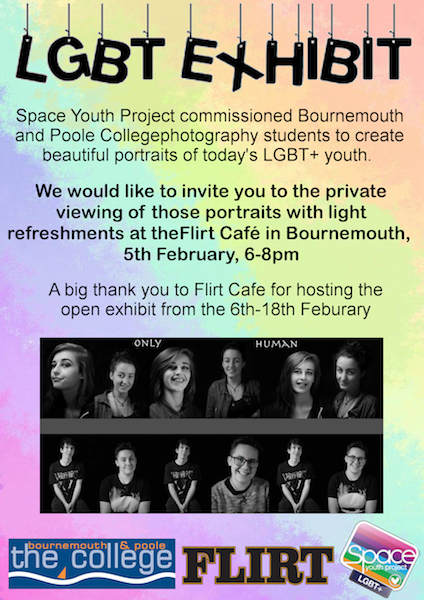 'Not defined by label' the LGBT+ art exhibition organised by The Bournemouth and Poole College second year students and the Space Youth Project members is aimed to raise the awareness of young LGBT+ community in Bournemouth and Poole. Students will be exhibiting their own photography art work at the Flirt Cafe in Bournemouth Triangle.
The Fine Art Photography Portraits will be on display publicly from Tuesday 6th and will be open for anyone to view until the Sunday 18th November 2018.
The photography work has been commissioned by the Space Youth Project as a part of the student's course work. The aim of this exhibition is to celebrate and represent the diversity and the individuality of LGBT+ young people.
The message we want to put out there is that we are all human, diverse and unique regardless of label we may use or which are imposed on us,"
says the Space Youth Project coordinator Sarah Grayer.
The images that students and the Space Youth Project members produced together are the representation of them and their community.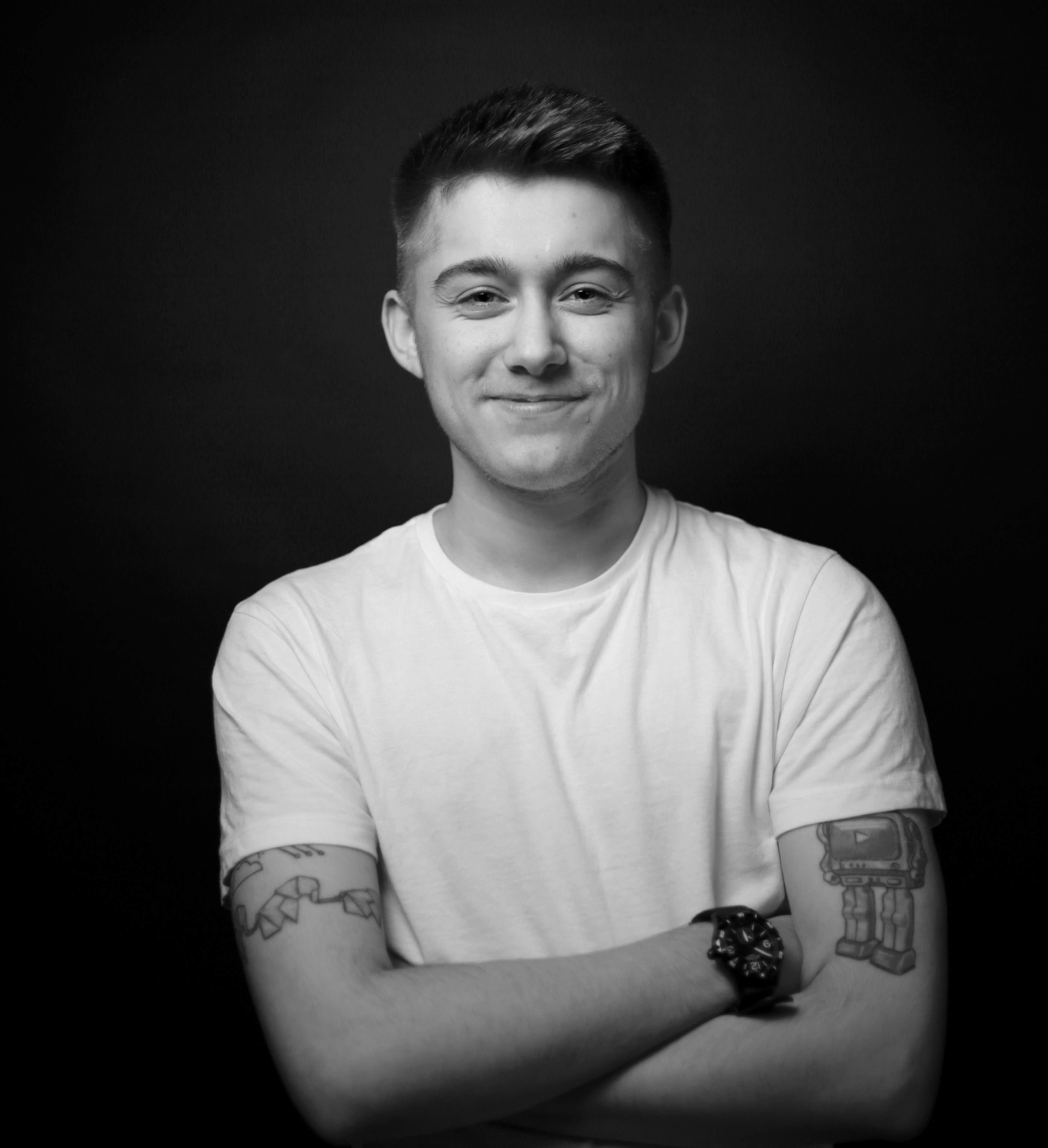 Ellie Douglas, the Photography Lecturer at Bournemouth and Poole College said:
"When I was first approached by Sarah with the project outline I felt it presented a perfect opportunity for our BTEC level 3 photography students. The students form the Northlight Centre at Bournemouth and Poole College engaged in an exciting equality and diversity issues. Our students fully embraced the project and the experience has been positive one."
Ellie has also explained that the opportunity for students to work on live projects further develops their employability skills and prepares them for their future careers.
The Flirt Cafe is delighted to provide a platform for these aspiring young artists and both staff and management welcomes everyone to visit the exhibition and enjoy some delicious refreshment prepared by its friendly staff crew.
Maz Ciantar, cafe's staff member said:
"We welcome all of you, come and get a nice hot drink or a tasty snack and give yourself a break. Pop in and immerse yourself in the art photography and the cafe's relaxed atmosphere."
Maz Ciantar and Duarte Nuno, Flirt Cafe, Bournemouth Triangle