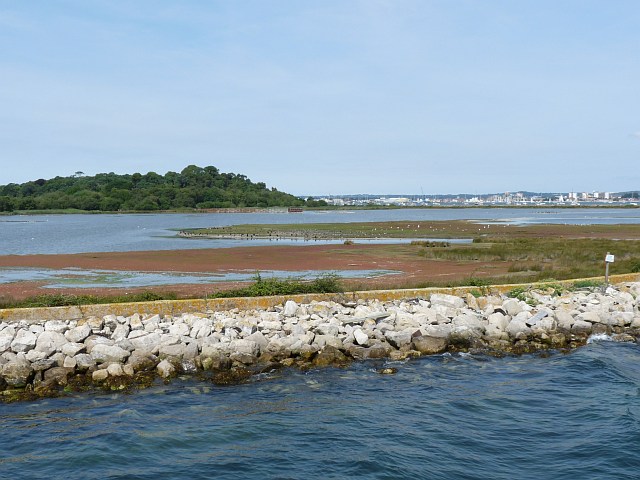 A lagoon off Brownsea Island, Poole
---
Red Squirrels
Red squirrels are something that used to be a common site in the British woodlands, but the National Trust now estimate only 150,000 remain, and Dorset is one area in Britain where they can be sighted.
Brownsea Island is located in Poole Harbour and has become an area of focus for scientists in recent years, with investigations starting in 2016 into the spread of leprosy disease by the University of Edinburgh.
Leprosy
Leprosy is a skin disease that has affected red squirrels for the worse, and threatens their extinction in many parts of Britain.
The large UK population of grey squirrels has also contributed to the decline, as they carry a disease, squirrel parapox virus, something that often kills red squirrels.
An Oxford University wildlife conservation research found that red squirrels could be extinct within 20 years. On Brownsea Island however, a more positive future for the rodent is being forecast.
The future of the Red Squirrel in Dorset
Luke Johns from the Dorset Wildlife Trust feels the investigations into the Leprosy disease on Brownsea Island are showing positive signs for the Red Squirrel's future in the location.
Red Squirrels are known to have inhabited Brownsea Island since before the 18th century, and the current population is believed to average out at 200, according to the Dorset Wildlife Trust.
Whilst the figure may fluctuate, it has remained fairly consistent for many years, suggesting the Island in Poole Harbour has become a safe haven for red squirrels.
Luke Johns feels there are two key reasons for the preservation of the creature on the island.
People work on the Island throughout the year to ensure nuts, seeds and trees are available for the red squirrels. This is due to the fact that Brownsea is the most densely populated Island for red Squirrels in the UK.
With no predatory threat to the squirrels and a rich source of food, the Dorset Wildlife Trust are feeling positive for its future on the Island.
Luke Johns feels the research currently being conducted on the Island for Leprosy disease is showing positive signs for the future conservation of the creatures.