Yellow Buses have announced that they will be changing back to simple route numbers, just a year after their previous overhaul.
They changed to a line-system in January 2017, but after public consultation have decided to revert to a numbered system to ensure "a simple to understand, high frequency network," according to David Squire, managing director.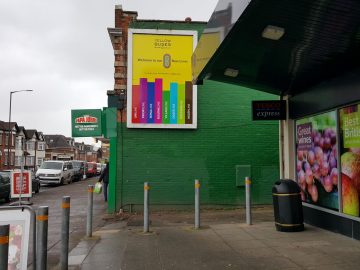 As well as the rebranding, multiple services through Moordown have been axed or altered.
The B1 and B4, which travels along Wimborne Road before heading towards the Airport and West Moors respectively, will no longer exist from 8th April.
There will also be no direct link on Yellow Buses from Moordown to Royal Bournemouth Hospital.
Customers instead will have to change at Charminster or Castlepoint, or use morebus service 15.
The Castlepoint-Bournemouth portion of the C1 as well as the U10, R4 and R5, which go through Moordown, will all be retired in April.
In total, six of Moordown's ten services will be cut, and more details can be found at bybus.co.uk.