Arts University of Bournemouth has hosted a Lunchtime Concert featuring the talents of a string quartet. The concert was the final University Music event to be held before the Easter break. While this was the most recent in a series of lunchtime concerts to be held over the course of this academic term, it featured the debut of this quartet, who played a compilation of traditional Nordic Folk songs.
Students and members of staff gathered on Friday at the South House Lecture Theatre on the AUB campus, to watch violinists Charles Harrison and Stefan Defilet, violist Tristan Applerley and cellist Nick Squire deliver songs from the Danish String Quartet's album Woodworks. The set featured songs of various styles; though all said to be reflective of the former ways of life in Scandinavia.
A number of songs from the album were played, including the time-wise appropriate Easter Sunday – Polsk after Rasmus Storm. This event was the sole time that the four men performed in front of a crowd, following a year of practice.
BU Music and Sound Production Technology student Charles Harrison, was one of the two violinists at Friday's performance. Charles has also composed music since 2014, having scored music for a YouTuber's Lego animation videos along with short films and video games.
"I feel it went really well," Charles said after the performance, "It was shorter than we were hoping but I think it went really well."
Stefan Defilet, is a violin tutor for students at both BU and AUB having played the instrument for 34 years. "The string instruments take a good few years to get proficient in," said Stefan while describing the challenges of playing the violin, "Basically the sound quality, tuning, getting the correct pitch; it takes years and years of practice to know exactly what you're doing."
University Music is a collaborative department, which offers an eclectic of opportunities to students and staff of both Bournemouth University and the Arts University of Bournemouth, along with members of the local community.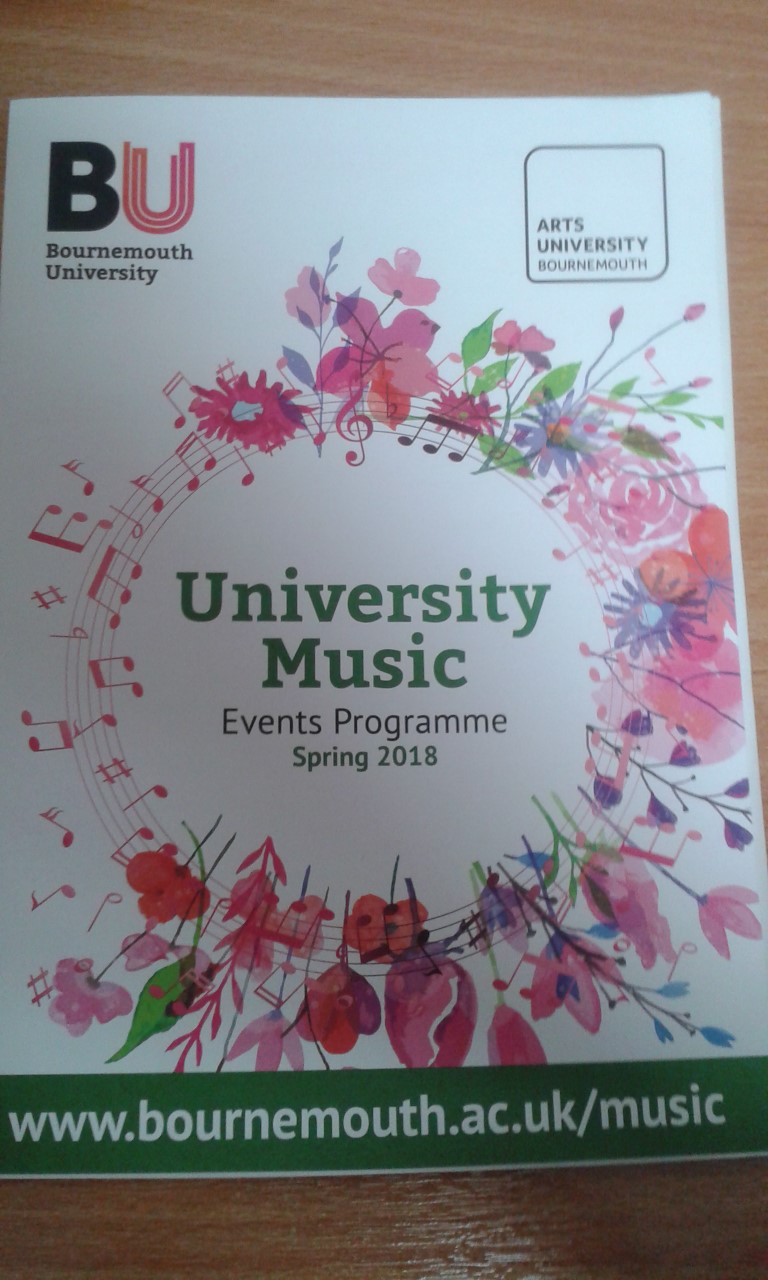 Staff member Ian Davis has been managing the music department for seven years. When asked about advice he would give to people wanting to pursue music Ian said: "Just get involved, really. Even if you can't devote the time to learn an instrument or afford an instrument because it's expensive to buy one, there's plenty of opportunities to get involved in singing.
"We have three choirs that you can get involved in and take it from there, at no cost, which is great."
The department hopes to hold more events after the Easter break. For more information, visit https://www1.bournemouth.ac.uk/students/things-do/music-0.