An event raising awareness about autism was held in Bournemouth yesterday afternoon. The event was organised by the YMCA Bournemouth charitable group The Chatterboxes, and was held at the Fusion Youth Club building shortly after 11am, and ended at 4pm. The event featured a number of large versions of traditional games, such as Jenga and Snakes and Ladders, but with a twist; each move made by a player involved learning more about autism, from both factual and social points of view.
This was organised as part of National Autism Awareness Week, which began on Sunday 26th March and will end on Monday 2nd April. While the event had initially been planned to be held in the middle of Bournemouth Square, it was relocated to the Fusion building due to bad weather. Free refreshments were provided along with an atmosphere where people could socialise and have conversations about this developmental disability.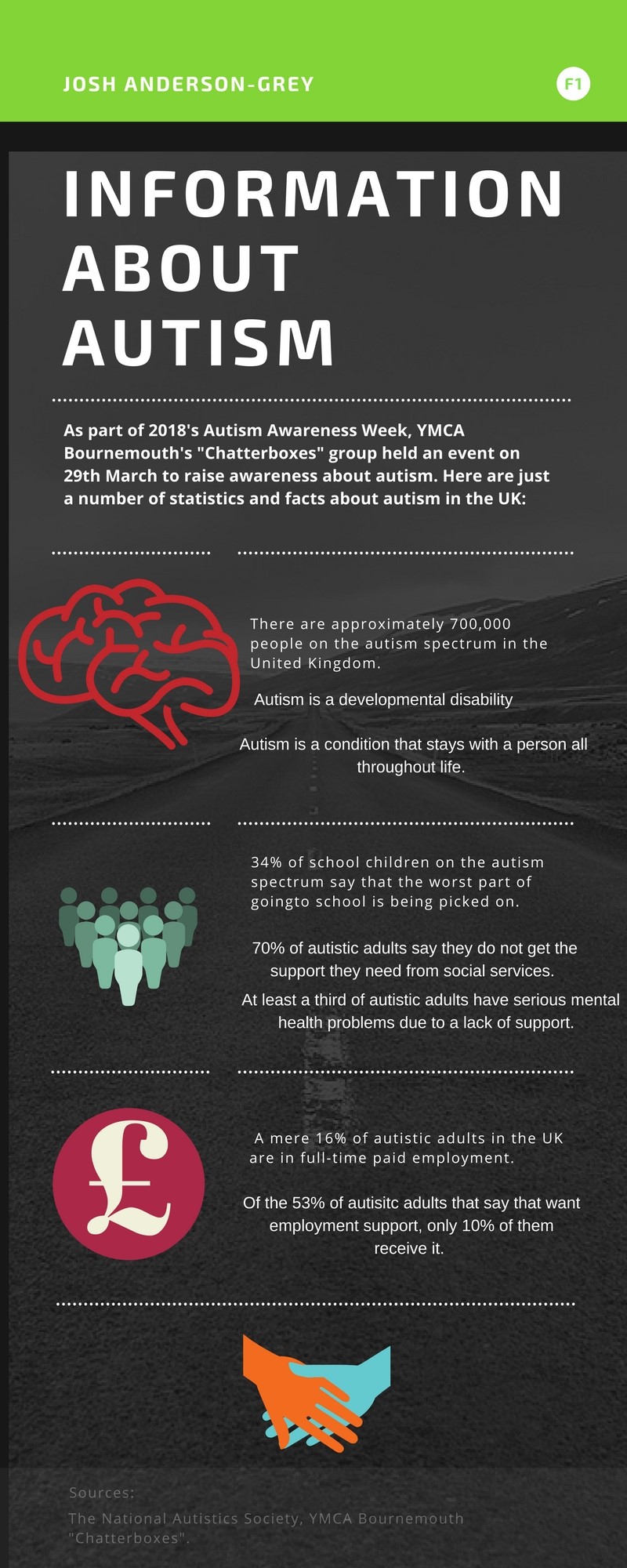 The Chatterbox project has been running for the past eight years, comprised of both workers and volunteers. The group formed so that young people could raise awareness, while empowering young people. The group holds three sessions where they discuss social issues, while also holding events and regular workshops with schools, colleges and organisations.
A video package covering the event has been put together, featuring an interview with Ellie James, who works as a project worker for the Chatterboxes.

More information about the chatterboxes can be found at the YMCA Bournemouth website.