Eco-therapeutic farming is a scheme Dorset healthcare trusts want to see more of across Dorset.
Highmead farm in Ferndown has joined forces with NHS Dorset's healthcare trusts to implement eco-therapy farms.
The location plans on creating an eco-therapeutic garden to offer peace, a safe space and to increase overall happiness.
The main aim is for people to connect with nature, undertake therapy to restore the body and mind and improve mental wellbeing.
Hannah Hobbs from Project Nurture is hoping to raise money to get the farm up and running.
Buzz news interviewed Hannah Hobbs about Project Nurture, an eco-therapy farm she is aiming to set up in Ferndown.
Watch the video below:
Hobbs says: "Access to nature and good gardens, that are well designed and fit for purpose aren't where they need to be with the people that would really benefit the most."
Hannah is a gardener by trade and understands how important it is for more gardens to be designed to help peoples mental health.
"I, myself suffer from depression and I found that being outside, in nature really helped me to get better.
"There is a real sense of community here so anything we can do to boost it we can use, and whatever sum of money we get. £30,000 is where we would like to be."
The Benefits of Eco-therapy farms 
For information on ecotherapy farming, this infographic may help to understand how therapy farming works in the UK.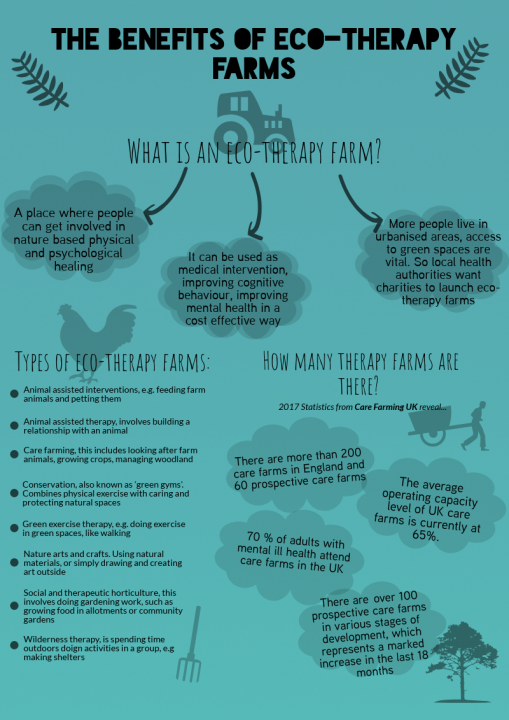 Visit Mind.org to find out more about eco-therapy farming and whether your area has one.