Bournemouth University's Student Union held its first Public Health Day at its Talbot Campus yesterday.
Taking place in the middle of Mental Health Awareness Week, the event was organised in order to raise awareness about public health issues, particularly mental and sexual health amongst student at the university. The event, which ran from 11am to 3pm, was organised by Public Health Masters student Youssef Karaki, with the support and participation of a number of societies and charitable groups in the local community.
The Public Health Day featured SUBU's recently established Mental Health Zone, along with the LGBT society, the Transgender and Non-binary society, Students with Disabilities, the Students of Colour Liberation Campaign and the Reducetarian society. It was also attended by representatives of the Neighbourhood Police, Dorset Rape Crisis Support Centre, and the Shores: Sexual Assault Referral Centre.
Information stalls were set up in the ground floor of the student centre and free items were distributed including condoms, tampons, and leaflets about the work and causes of the health-based groups. Youssef Karaki had planned this event months in advance. "I had this idea to raise awareness about any health issue; all health issues at the university for university students," Youssef explained, "It was mainly my idea but there was a big partnership working with SUBU and other students, so we worked to do this event. We worked hard to do it and make it happen."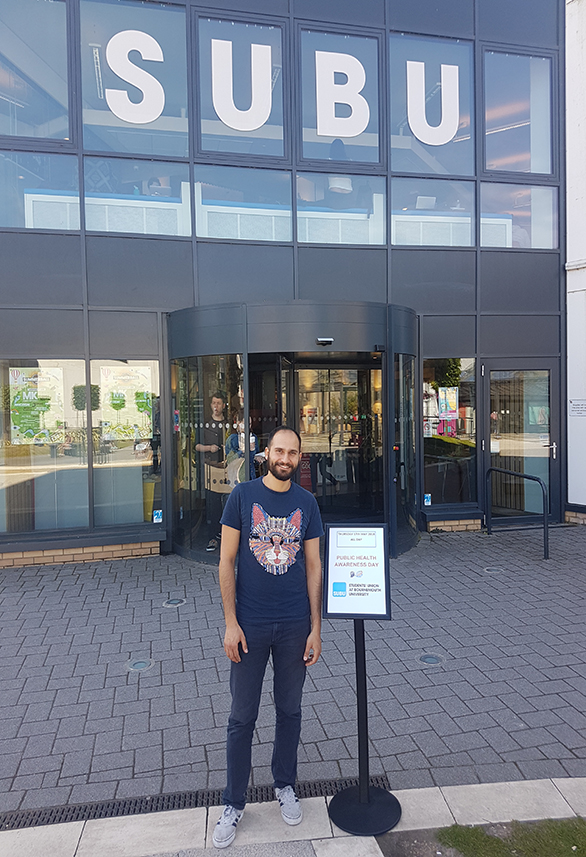 SUBU's Mental Health Zone was just one of several groups with to be represented at the event. This student-led initiative seeks to raise awareness and reduce stigma regarding mental health. Lucy Thomas, the events manager, spoke about the need for cognisance about mental health: "Mental health is a big part of student lifestyle, you know. When you first move to university you're put into a completely different environment.
"You're having to learn new stuff at a different level that you're not used to, you're trying to make friends, have a social life, balance everything out which can be quite difficult.
"Mental health is such a big thing in students; it's becoming more of an increased issue, so the Mental Health Zone is important to help educate and promote positive well-being at university and help to de-stigmatise the problem itself."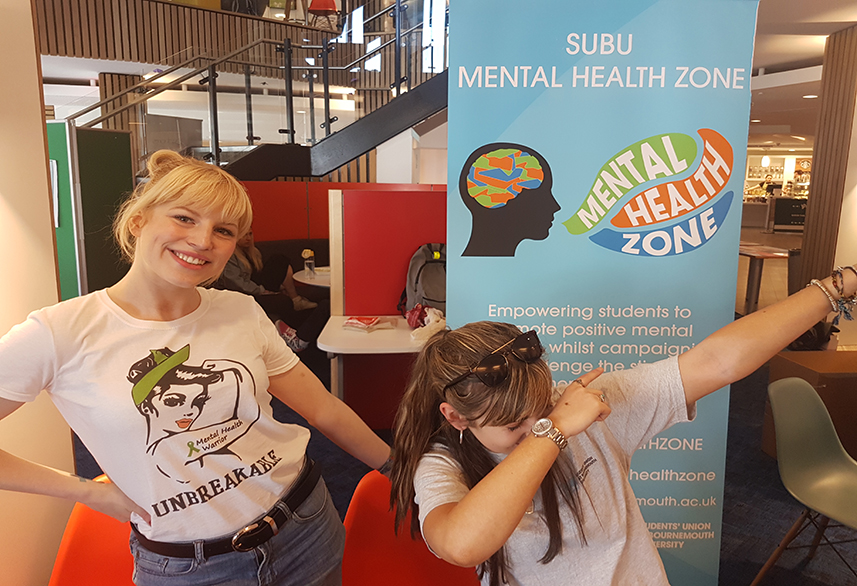 While it has yet to be confirmed whether this event will be repeated in the future, Bournemouth University is set to hold its third annual Pre-hospital and Emergency Care Conference on 23rd June, with workshops concerning dementia, mental health, critical care, major incident and modern slavery.