Dorchester's historic courthouse museum has welcomed its 1000th visitor almost a month after reopening.
Shire Hall is best known for it's high profile cases such as the Tolpuddle Martyrs and Daniel Baker who were tried within the 200 year old court.
The museum received  £1.5 million from the Heritage Lottery Fund as well as funding from West Dorset District Council allowing for a refurbishment including a new cafe and gift shop.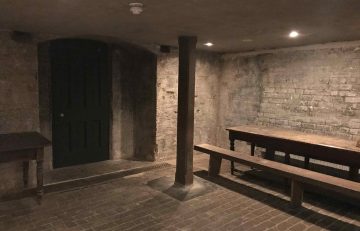 Visitors are now able to take an audio tour of the old prison cells and court to get a feel for what it would have been like there.
Harriet Still, who works at the Shire Hall, says the museum has been thriving since opening again.
The Museum will be hosting a variety of events for visitors to become immersed in the history of Dorset starting with a music event next month.
For more information visit www.shirehalldorset.org