Budget Day saw Philip Hammond, Chancellor of the Exchequer, address that years of austerity are coming to end after he revealed a new Budget which includes tax cuts and NHS boost.
However, the Budget will make some people's wallets feel a bit more substantial, while others may be left disappointed.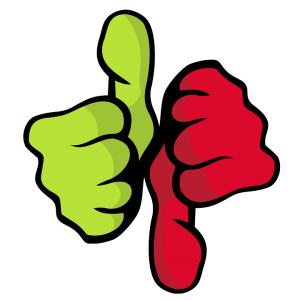 The Budget's winners:
First-Time Buyers
They benefit from a two-year extension to the Help to Buy Equity Loan scheme, which was unveiled in the Budget on Monday, October 29.
Originally, the Help to Buy scheme was scheduled to end in April 2021, but will now be extended until March 2023.
According to the official Government Help to Buy website -the government lends first-time buyers up to 20% of the cost of their newly built home, so the buyers will only need a 5% cash deposit and a 75% mortgage.
Universal Credit claimants
Philip Hammond said: "Universal Credit is a very important innovation." and has announced that Universal Credit claimants will get a boost of £630 to their incomes from next April.
The Chancellor added that he will increase the work allowances in Universal Credit by £1,000 to insure that "everybody is supported" to move into work.
Mr Hammond will also put £1 billion into the new system overall for the next five years.
Workers
One of the many highlights in the Budget is for workers – the national living wage will rise to £8.21 per hour, compared to £7.83 per hour, in April 2019.
This is a £690 pay rise for a full-time worker.
The Budget's losers:
Smokers
A pack of cigarettes will cost £10 a pack as duty rates on all tobacco products rise by two percentage points above RPI inflation.
Digital Firms
Tech giants including Facebook, Twitter and Google will be taxed two per cent of their earnings from April 2020 under a new Digital Services Tax.
Mr Hammond said that it is not "sustainable, or fair" that digital businesses can "generate substantial value" in the UK without paying tax.
Wine Drinkers
Beer, spirits and cider costs have been frozen, but it's bad luck for wine lovers as wine will cost more.
The Wine and Spirits Trade Association (WSTA) estimate that a bottle of wine will rise by 7p on still wines and an extra 9p on sparkling wine.