As a nation, each day we are consuming 95 million cups of coffee, over 1,000 of these cups coming from within Bournemouth. But do we really understand what it is doing to our bodies?
Although it is known for coffee to give you a buzz, or a temporary energy boost, there are many other ways that it can affect your health – some beneficial, and others not so good for you.
A study taken in 2017 showed that two or more cups of coffee a day can increase risks of heart disease within people with a specific genetic mutation, that is quite common, slowing down the rate that caffeine is broken down in the body.
Along with this, the study also revealed that coffee has been associated with mild elevations in cholesterol levels. However, the risks do not necessarily outweigh the benefits.
I drink coffee every day.
When asked, Jessica Smythe, 22, said: "I drink coffee every day. Only one cup, but I believe that it is unhealthy for me."
Though, she may be wrong. After doing some research online, it was found that some studies have made an association between the consumption of coffee and decreased mortality – although, this could not be the case in people of a younger age, who consume large amounts of coffee. Meaning, that your daily intake of caffeine could be increasing your life expectancy.
Research also shows that coffee may have multiple health benefits such as: protecting against Parkinson's disease, type 2 diabetes and liver disease – this includes liver cancer.
The caffeinated drink was also found to reduce the risk of depression and improve cognitive function.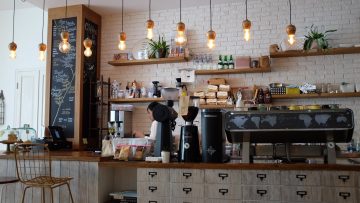 While it's clear that the price that we pay for coffee with our bodies may not be a complete disadvantage, the monetary price is most definitely a downfall.