Local Larder began as an 'on the table' fruit box start-up company and has quickly grown into an established business, selling locally sourced products and promoting a non-plastic ethos.
Brothers Ellis and Brett Tapping followed the footsteps of a mutual friend in Southampton, who started up a successful fruit-box company, when they decided to divert away from their usual trades.
Ellis said: "We both decided we wanted to do something different but we didn't really know what." He added: "We thought maybe we could bring that to Bournemouth".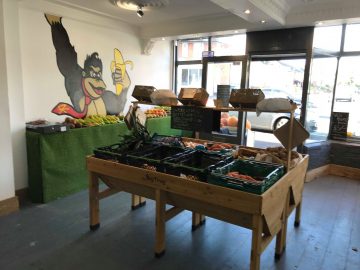 Just this Month, the Daily Echo reported plans announced by the council to redevelop flats above the neighbouring shop.
Despite the ongoing concerns, Ellis remains upbeat. He said: "We knew this was the case when we came in" and said this was helpful to the business.
He did however state that having to possibly move the shop for building purposes would be "an inconvenience", and that "If there was loads of scaffolding and noise it would put customers off".
The business do offer free delivery on orders over £10 though, so Ellis believes the business wouldn't be too greatly affected.
Ellis encourages Bournemouth University students to buy their fruit and veg from a store such as Local Larder, where they can purchase individual items rather than big bags.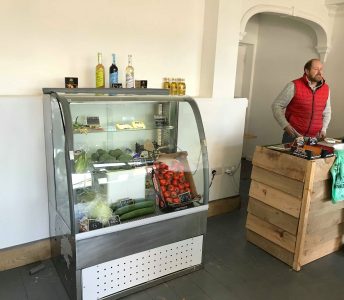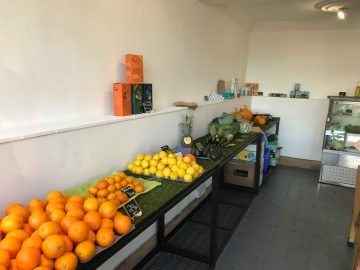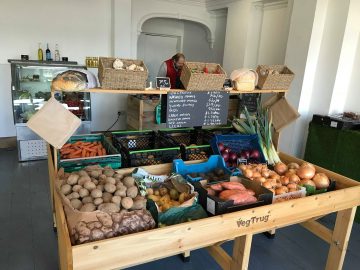 Local Larder is open five days a week 8:30-17:30 and 8:30-12:30 on Saturdays. It is located at 1085 Christchurch Road.
Written by Tom Lawrence and Michael Gillett