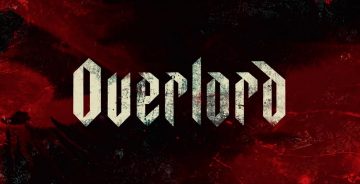 After seeing the trailers and walking down to my local Odeon to review this film, I expected something in the same flavour as Neil Marshall's Dog Soldiers (2002) or perhaps even a Hollywood treatment of Tommy Wirkola's Dead Snow (2009), however after viewing I was left with nothing but the taste of ash in my mouth.
This film begins with, what I must admit, is probably the most raw and intense opening experience I have had the pleasure of seeing in a World War 2 movie since 2014's Fury. The introduction is a true assault on the senses, made particularly vivid through the use of good camera work and sound design, however I feel the films merit wanes after this.
After such a brutal opening sequence, the film runs out of steam (approximately 1/3rd of the way through it's 110 minute run time), Director Julius Avery has put in plenty of unpleasant moments throughout to attempt to maintain the initial atmosphere, but fails miserably. Perhaps this is in part to a pantheon of forgettable, formulaic characters (Don't forget the token female character!), although Wyatt Russell and Jovan Adepo bring a convincing performance and visible on screen chemistry.
The concept on paper for this film is pure B-movie schlock and I feel that it may have been a better movie if it had remained as such. The film takes a concept that could have been amazing, if it went all out in one genre, rather than attempting to badly shoehorn horror and action conventions together. A perfect example of this film not really being able to make its mind up is how the Nazis are portrayed; initially they are a very clear and obvious threat to the protagonists, however as soon as the science-fiction aspect is revealed, they are reduced to "Stormtroopers" for our cast to mow down in the hundreds with no risk to our heroes, ruining any of the previously palpable danger.
The film is not completely devoid of praise, aside from its explosive opening and strong starring cast it does feature several extremely tense scenes, some of which even left me on the edge of my seat, however it is too afraid to push the boundaries of good taste to create something that could be truly memorable and instead the end product is something dripping with mediocrity.
My main hope after seeing this is that Hollywood continue to pursue original ideas such as this film, only that they wouldn't make films as bland as this one.