Following my article with 'The Marine Conservation Society' I wanted to see the on the effects that human littering has on the environment.
I decided to set my self the challenge of picking up all litter on Bournemouth beach that I saw in an hour.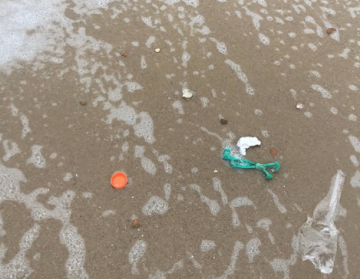 When starting, I instantly noticed the amount of micro-plastic buried within the sand which MCS said is the most common kind of plastic.
I came across old plastic fishing netting washing up on the sand.
Among this, a bottle cap and receipts.
Bottle caps are small bits of single-use plastics which can be digested by seagulls and large fish.
Lizzie Prior from MCS says that when they are ingested by animals their hunger is fulfilled.
"This means the animals "don't get the nutrients they need and become weak."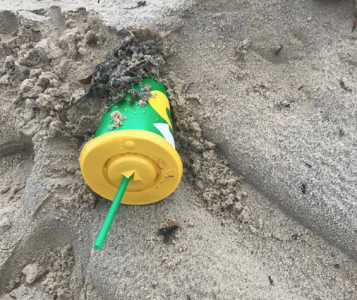 Seen above, a subway drinks carton buried into the sand.
Action is being taken in their masses to end use the use of plastic straws.
It is estimated that in the UK, 8.5 billion straws are used a year, according to the Marine Conservation Society.
Along with micro plastic they are the most frequent single-use plastic picked up at beach clean-ups.
Many companies in Bournemouth have opted for biodegradable paper straws, such as Wetherspoons.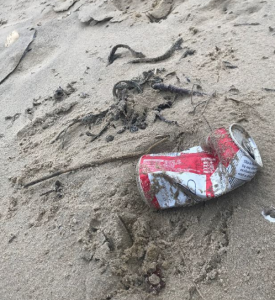 Beer cans, which are plastic and aluminon, are left squashed under pier.
These can end up in the mouths of sea gulls or floating in the oceans.
The RSPCA even suggests that birds are getting drunk from left over alcohol on beaches.
View more on this topic