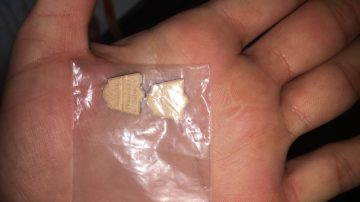 Bournemouth, Poole ,Dorset drug and alcohol governance board have warned young people that drugs can give long term health effects on students. Many students in Bournemouth University are involved in drugs;  The student life of going out and partying in Bournemouth comes – with the use of 'party drugs'.
Students are using these party drugs quite often.  Some argue that they only use certain types of these party drugs when they go out and not on a regular basis – which means they think it will not harm them physically.
First year events management student, Matt Savill, 18, said "my friends think they are fun but it also extremely dangerous to health" . Another first year student, Sam Bird, 18,  said: "if you understand how to be safe as possible with them then its okay, but theres a problem with people who do them who don't understand them".
Many nightclubs around the Bournemouth area, which are hotspots for students experience problems with this use. All have strict policies on the use of them inside however, people are still using them. A Security guard from a popular student club said: "There has definitely been an increase in drug use, during freshers was absolutely crazy ".
British  'rave' culture which started in the 90's. This involved music genre's such as Drum and bass, techno, house and Gabba. This sometimes involved using abandoned sites and listening to these while on party drugs.
Bournemouth university do provide information and help on drug use and show their policies. They recommend services that can help students if drugs do become a problem.
Read more on 'rave' culture and 'Party' drugs'