One event that may unite older people this festive season is Community Christmas, an event held in Dorset.
Caroline Billington, CEO of the charity said; "you can see such a difference that it made. It is baffling that I can see so many campaigns but no one actually doing anything about tackling the problem. I set this up because I wanted to make an actual difference."
Too many people are alone this Christmas and the 'shocking loneliness' is why Caroline set up the charity in the first place.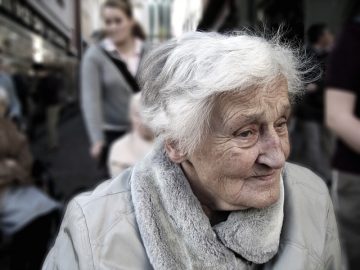 The charity has 452 locations with information that is updated weekly.
Christmas is a wonderfully festive time, associated with family, friends and fun- but for some elderly people this is not the case.
According to Age UK, 1.9 million older people often feel ignored or invisible, and nearly a million feel lonelier in the Christmas period.
A local charity called Friends of the elderly produced "the future of loneliness report".
This report revealed that more than a third of elderly people in the Dorset area are affected by loneliness
Five million elderly people have revealed that the television is their main counterpart.
Last year, age UK released a Christmas advert in order to raise awareness of elderly people being alone during the Christmas period, entitled 'just another day'.
https://www.youtube.com/watch?v=inyaBPWdZIM
The video explores the sad reality that for some elderly people, Christmas is just "another day".
Elderly people should not spend such a special day alone.
The rising number of loneliness is reaching concerning highs, and elderly people feel more vulnerable annually.
If you would like to get involved or find out more, please visit https://communitychristmas.org.uk
read more about this here: