For many women our hair is an asset that we take for granted. But for 1 in 8 women under the age of 35, the joy of having luscious locks is no longer a luxury. Danielle Cardy investigates the impacts of Alopecia- the hair loss disease that has no cure.
For sufferers like myself, Alopecia is an autoimmune disease that affects the hair follicles, and can be a life changing and psychologically damaging illness for any woman. This hair loss occurs when the immune system mistakenly attacks the hair follicles where the hair begins to grow, resulting in total or patchy hair loss, as I experienced.
An estimated 8 million people in the UK suffer from Alopecia. Despite there being a large amount of people suffering with this illness, experts, still to this day, do not know the cause of Alopecia, why it happens, and know of any cure to help these vulnerable women. But why?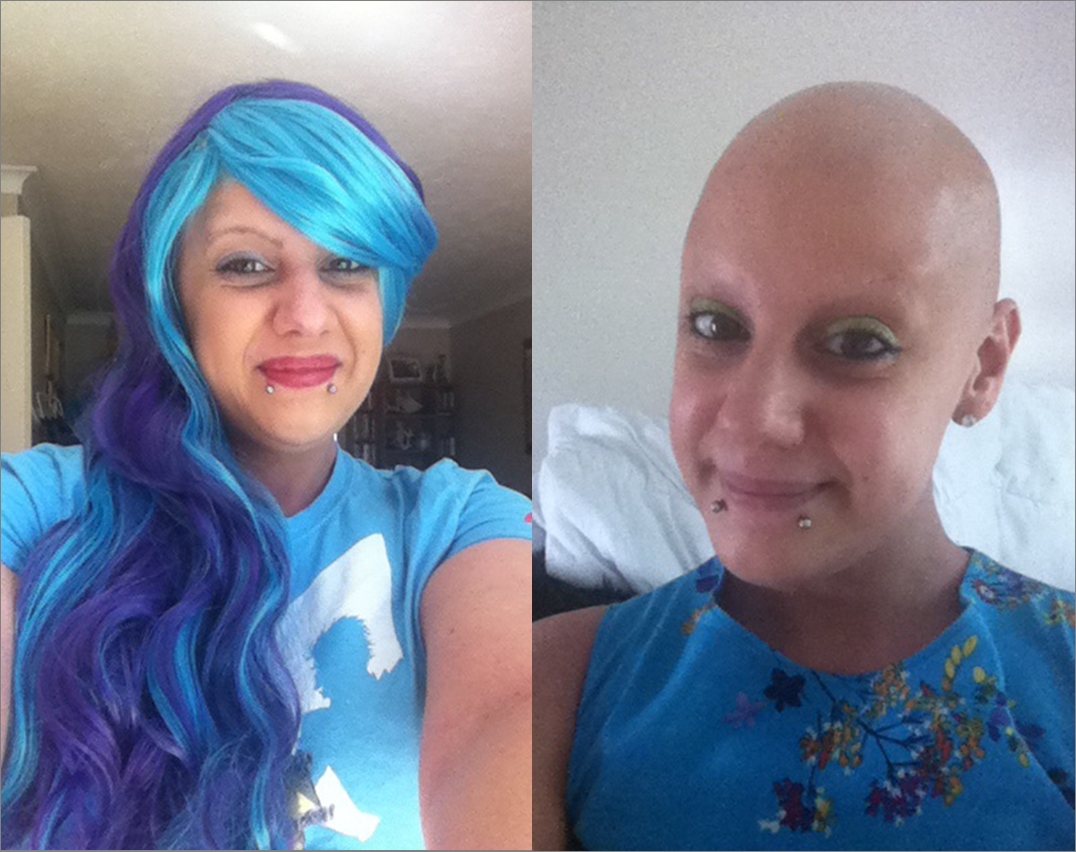 Ileana Brown, 24, who is currently unemployed, may seem like a confident and a healthy young woman to society. However, underneath her brightly coloured blue wig and behind her bold makeup, the lack of support available to her after her diagnosis has left her struggling to come to terms with her Alopecia. "I spent three months scared to leave the house after being diagnosed. I suffered from severe depression and anxiety."
Alopecia can have profound effects on women of any age. However psychologist Dr Nigel Hunt believes the younger generation are affected the most, especially women who are starting to date, experience relationships for the first time, and socialising on a regular basis.
"These women will walk in the street and then think everyone is looking at them and everybody is behaving differently to how they once did, when a lot of it is in their own head. I have spoken to a number of young women who have been in relationships for a long time who have never taken off their wig in front of their partner or husband, because they feel that they can't. These are just a few psychological affects Alopecia can leave behind for women to live with."
Ruth McPherson, 27, is another sufferer of this forgotten disease. Dressed in this seasons must have mini-skirt, paired with a black roll neck, it's quite clear Ruth is like us, a typical, fashion conscious woman.
However, as she pulls off her wig her vulnerability becomes more apparent than her in-season skirt.
Click between the pictures below to see both sides of Ruth:
Like me, she found it difficult to tell her family and friends at first. Ruth was diagnosed with Alopecia at the age of just 18, and although she told her parents straight away, she found it difficult telling everyone else.
"When you're hiding something from the world, it can be emotionally distressing because you are not being your true self. I struggled with telling people and I know many other women feel the same."
Since Ruth was diagnosed 10 years ago, she has only recently felt she can share her real identity with the world. "Now that I have 'come out of the closet' as you can call it, I don't feel like I have to hide anymore."
Meeting men, first dates, and finding love are all exciting experiences for young women. However, imagine having to tell your soon to be partner you have Alopecia. 'How will they react, will they still like me, what will they say?' are just a handful of worries that go through an Alopecia sufferer's head.
Shortly after Ileana was diagnosed with Alopecia, her partner, at the time, ended the relationship. "When I eventually returned to the dating scene, I hated it. The first thing I would do would be to show them my Alopecia."
"I would show them pictures of me with and without my wig, and unfortunately not many men would understand."
Women often resort to wearing wigs to help them 'fit in' with society again. Ruth began wearing wigs to help improve her confidence, but soon realised how stressful this can be. "Finding the right wig, the right colour, the right fit, the right shape is all very time consuming. With Alopecia you are constantly thinking when am I going to get my next wig, how am I going to style it, where will I buy it from and most importantly how am I going to fund it?"
She also confessed to me that the NHS free acrylic-wigs feel and look fake, and often do the opposite of boosting women's confidence. Resulting in ladies looking elsewhere and paying extra for better quality wigs.
Although Alopecia is a disease that affects thousands of people every year, there is still no medical cure to make the hair grow back. Doctors can often refer sufferers to treatments, such as steroid injections, re-growth hair mousse and many more. I was prescribed a mousse that I massaged into my scalp, onto my patches, daily. I was lucky enough to have my hair grow back- unfortunately this is not always the case for everyone, such as Ruth, Ileana and Shanna.
Despite there being so little scientific research going into finding a cure, individuals that have suffered from Alopecia themselves are taking this matter into their own hands.
Autoimmune Alopecia Research UK (AARUK) is the first charity to raise money and fund for medical research into Alopecia, with their latest project being a success. Jayne Waddell, Chairperson of AARUK Alopecia, said: "We were successful in raising £20,000 to initiate the first alopecia biobank in the UK, and we hope to have it opened by summer 2016 where samples will then be accessible to scientists for research."
Ruth was one of the participants who raised money for the biobank and raised just under £10,000 after going wig free for a week. "It was a huge step for me but so scary. I am now at that stage in my life where I want to give something back, and help other people achieve that level of confidence that I have recently found."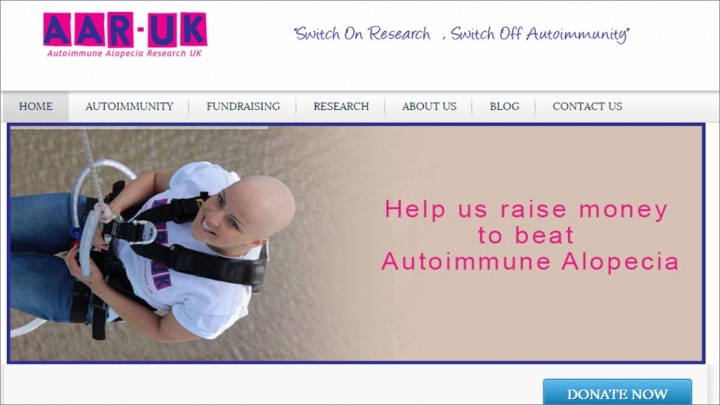 Find out more about the Alopecia Aware Project:
Explore the Multimedia Alopecia Aware Blog
Watch my interview with Nicky Smetham, who offers alternative Headwear for Alopecia Sufferers
Listen to my interview with Psychologist Dr Nigel Hunt who explores what happens Inside the Head with this disease
Experience how Alopecia can affect women in everyday life
Learn the forgotten facts of the forgotten disease
Image Copyright belongs to Grazia/ Jenny Lewis