You've just come home from the new Coastal Activity Park in Boscombe, drenched after snorkelling your way around the reef. You've had your world flipped upside down after an afternoon of intergalactic expeditions at the 6D Cinema in Town. You've stumbled in through your font door at 3am Monday morning after rubbing shoulders with MIC's finest in Cameo. A cup of tea and a sweet treat is definitely on the cards.
Here are 10 of the most wonderful sweet treats to gorge yourself with Easter weekend 2014:
1) Mini Egg Hot Cross Buns
Taking the traditional and adding chocolate.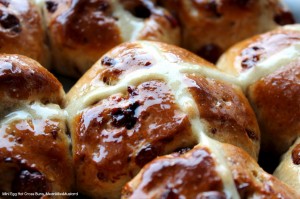 Get the recipe here at MeanMissMustard.com
2) Cornflake Mini Egg Nests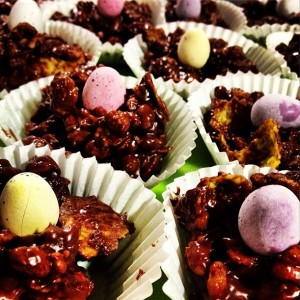 We've all made these before, they are an Easter staple! Melt your favourite chocolate in a bowl over a pan of boiling water (make sure the bowl doesn't touch the water). Add cornflakes (or rice crispies) to the melted choc and spoon into cases. Dot the eggs on top and leave to set in the fridge until the chocolate sets.
3) Simnel Cake
An Easter classic and a perfect alternative to all of the chocolate eating madness!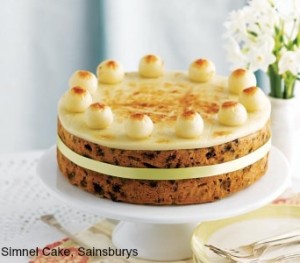 Get the recipe here at sainsburys-live-well-for-less.co.uk
4) Gluten Free Simnel Cake
Or try a gluten free alternative of this fruity delight.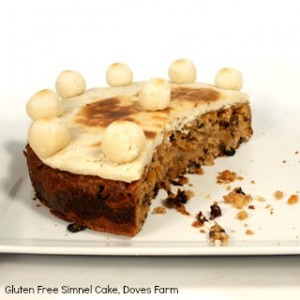 Get the recipe here at dovesfarm.co.uk
5) Jam Tarts
Jamie Oliver knows what's up. They don't scream Easter, but these little gems would go down perfectly with a cup of tea on Bank Holiday Monday.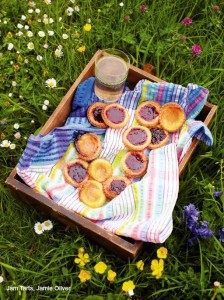 Get the recipe here at jamieoliver.com
6) Bakewell Ombré Cake
This cake is just a marvel of perfection. Beautiful to gawp at, even better to eat! Something a little different that will go down a treat.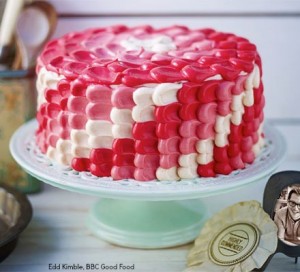 Get Edd Kimble's recipe here at bbcgoodfood.com
7) Nest Cake 
The goddess of the kitchen, Nigella Lawson, certainly knows how to do chocolate. This is evident with her decadent Easter treat.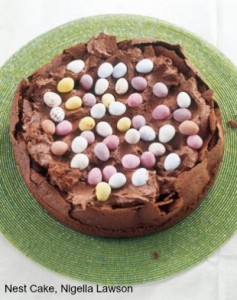 Get the recipe here at Nigella.com
8) Cadbury Egg Cupcakes
Beautifully deceiving, would you believe there's a whole creme egg in there?!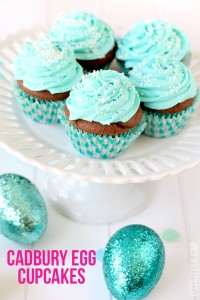 Get the recipe at Pizzazzerie.com
9) Coconut Nest Cake
This cake will not let you down on. Smothered in coconut and rich chocolate, what's not to love?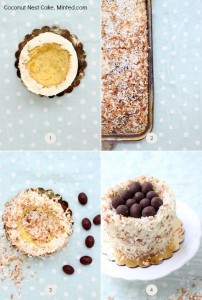 Get the recipe at Minted.com
10) Chocolate Lollipops 
Chocolate on a stick. Say no more.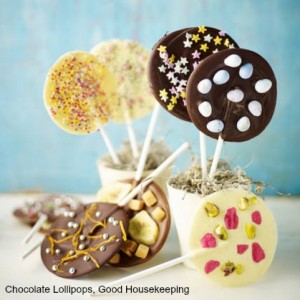 Get the recipe here at Goodhousekeeping.co.uk