Why do we use Data Journalism?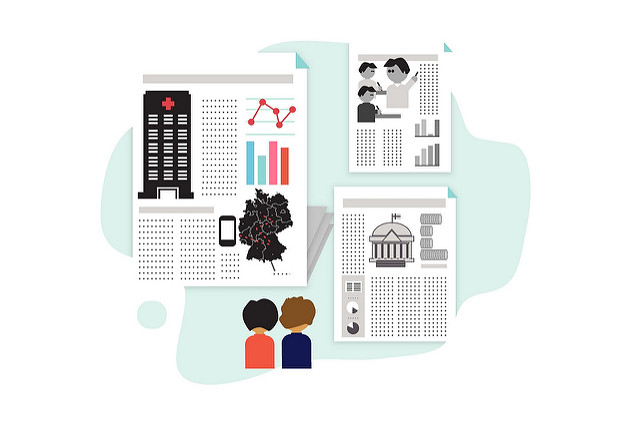 Simplify Data
Visually Appealing
Engage Audience
Encourages Sharing
Organise detailed information
Highlight important information
Finding/Collecting Data
The first thing you'll need when creating a data visualisation is (obviously) some data to work with. Data can be found from various sources online or collected yourself (using a survey tool like Google Forms, Polldaddy or Survey Monkey). One of the most difficult of processes when it comes to visually data is refining that data and identifying the "story" within it.
Finding a Story in Data
One of the hardest aspects of data journalism is filtering through the masses of information you can sometimes be presented with and finding the story within it. In this exercise, we'll take some readily available data published by Bournemouth Borough Council and turn it into a news story, complete with visualisations.
Creating Intensity Map with Google Fusion Tables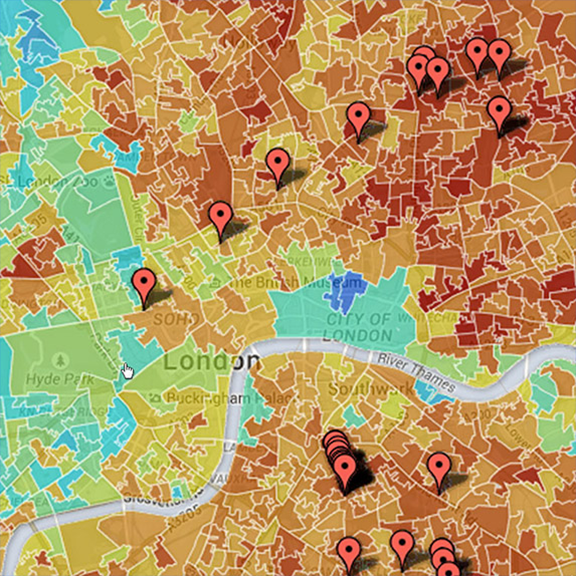 Google Fusion Tables has many helpful features, but the most popular by far is its ability to create free choropleth maps (intensity maps) with just a few simple steps. This makes it easy for journalists to visualize and publish demographic data, such as election or population numbers, so that readers can more easily understand the story.
Google Maps Exercise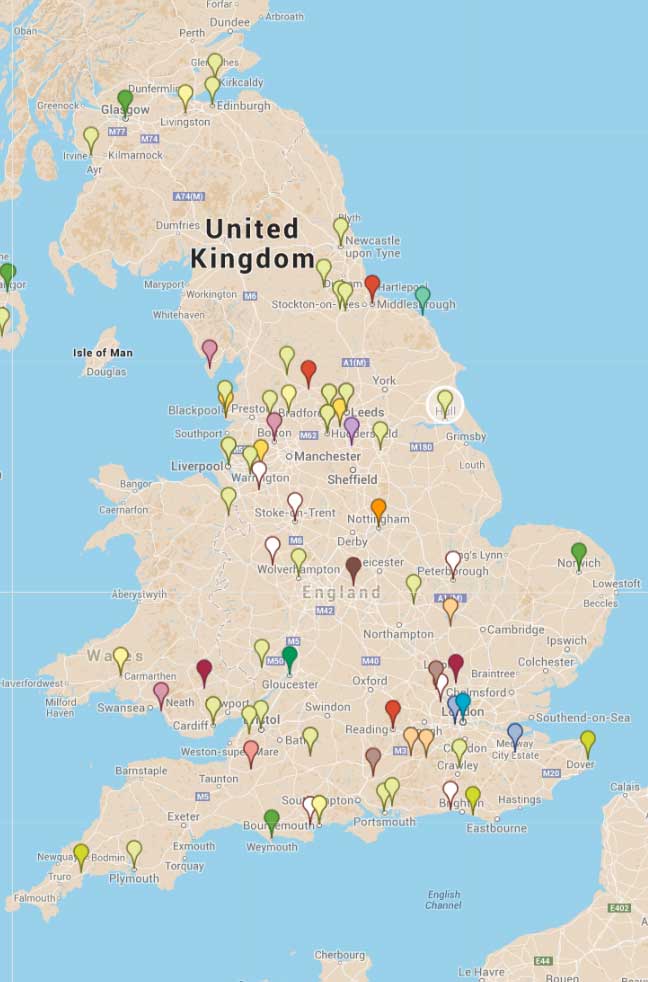 Try another Google Maps Engine Tutorial with two layers of data.
A popular way to visualise data is to display it on a map (obviously this will only work if the data contains geographical information), the following exercise shows how to use the Google Maps Engine to easily plot your data on a map.
Download the data to visualise on your map
Rename your map 'UK Housing Map 2017'
Sort by 'Nation' and then 'Median Multiple'
Delete all rows above the first 'U.K.' entry and below the last
Delete columns A, B, C & D
Save your file (make sure know where you are saving it)
Open Google – My Maps and login
Click on the 'Create a New Map' Button
Title your Map – Most Expensive House Markets (UK)
Add the description – Focusing on the Median Multiple (Median House Price to Median Household Income ratio) this map show the most expensive regions to reside in the UK
Click on the 'Import' link and upload your spreadsheet of Data
In the 'Choose columns to position your placemarks' window, click on 'Housing market' and select the 'Continue' button.
In the 'Choose a column to title your placemarks' window, click on 'Housing Market' and select the 'Finish' button.
A warning should now come up advising that you have errors in your data – to fix, click on the 'open data table' link and in the spreadsheet that pops up delete the row with the error
Also, some locations are showing up in the wrong place. Find the misplaced locations and adjust the location information so it is more precise e.g. add 'Scotland' to 'Perth'
Click on the 'Uniform Style' link and choose to 'Group Places by' the 'Median Multiple'
Choose to organise to 6 'Ranges' and select a colour scheme
Click on the 'Labels' link and decide whether you want to display labels
Change the Icon for your markers to the circles with a house on
Click on the 'Base Map' and select a style for your map
Now your map is complete, to embed it on a site, first click on the 'Share' button under the description and set your map to 'Public on the Web'. Next, click on the three dots to the right of your title, from the menu that pops up select 'Embed on my site' and copy and paste it into the 'Text' editor of your post.
Carto DB Exercise
Whilst Google Maps will probably be your go-to platform for creating Maps, carto.com offers a few more options you might want to explore if you want to create a more detailed map.
Download the Data
Create a Carto account and upload your data
Switch from 'Data View' to 'Map View'
Use the 'Wizards' and 'Infowindow' options on the right hand side to style your map
Infogram Exercise
For more Infogram exercise check out their tutorials library and try this 'Getting started' guide
Whilst using Google Drive you can create some effective visualisations, it doesn't offer a large selection of options when it comes to the appearance of your chart/graph. To create data visualisations with a bit more visual appeal we're going to use Infogram
Open Infogram and login. To start a data visualisation, click on the 'Chart or Graph' button
Select a template for your visualisation – For this example we're going to use the 'Bar' chart.
Add the title Bournemouth Population – by Age to your chart.
Open the data and copy all the data in the spreadsheet.
Go back to Infogram, double click on the bar chart and in the spreadsheet that appears delete all the current information and paste in your copied data.
Style your Chart using the 'edit data' and 'Settings' tabs. Or close the spreadsheet window and use one of the themes available on the right.
When you're finished with your visualisation, click on the 'Share' button in the top right hand corner, make sure you work is titled, select the 'Publish on the web' option. Copy the embed code and paste it into the 'Text Editor' of the post where you want it to appear.
Interactive Timelines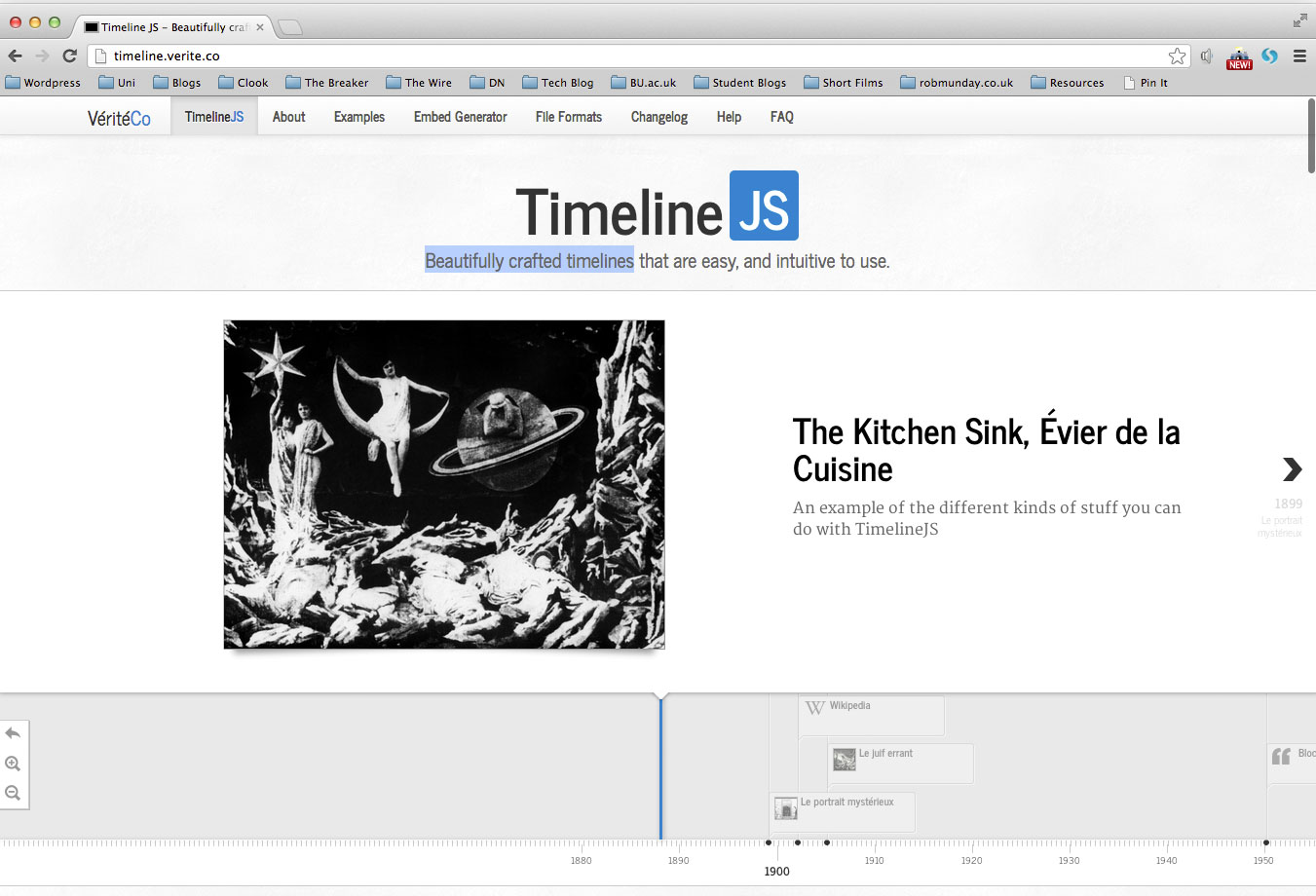 Timelines are a great way of presenting data that happened over a certain period of time.
TimelineJS: Create beautifully crafted timelines by simply filling in a Google Spreadsheet, TimelineJS can pull in media from different sources. It has built in support for – Twitter, Flickr, Google Maps, YouTube, Vimeo, Dailymotion, Wikipedia, SoundCloud and more media types in the future.
To create a timeline using TimelineJS follow the guide here.
The Beauty of Data Visualisation
David McCandless turns complex data sets (like worldwide military spending, media buzz, Facebook status updates) into beautiful, simple diagrams that tease out unseen patterns and connections. Good design, he suggests, is the best way to navigate information glut — and it may just change the way we see the world.
Data & Design
This free, Creative Commons-licensed e-book explains important data concepts in simple language. Think of it as an in-depth data FAQ for graphic designers, content producers, and less-technical folks who want some extra help knowing where to begin, and what to watch out for when visualizing information.
The Data Journalism Handbook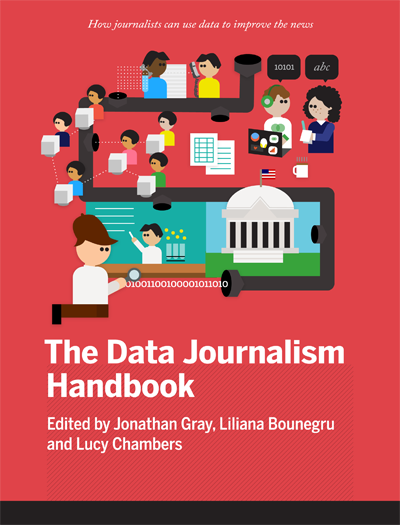 Downloaded over 150,000 times, the Data Journalism Handbook is one of the world's leading journalism resources, used by students, researchers and practitioners learning about the state of the ever-evolving field of data journalism.
This book is intended to be a useful resource for anyone who thinks that they might be interested in becoming a data journalist, or dabbling in data journalism.