Before you can start using the BUzz website you first need to register, create an account and set-up your user profile.
Creating a New Account
PLEASE NOTE: The registration process will only be open during the technical workshops – if you can't attend for some reason you will need to email me at rmunday@bournemouth.ac.uk to create your login details.
In a browser window, navigate to
buzz.bournemouth.ac.uk/wp-login.php
 or click on the 'Login' button in the footer of this website. Click on the 'Register' link to create an account.
Enter a 'Username' – Although your 'Username' doesn't have to be displayed on the site, it will show in your author URL (e.g. buzz.bournemouth.ac.uk/author/rob-munday) and it's worth noting that once set-up it can't be changed.Assign an 'E-mail' account to your 'Username'Click on the 'Register' button to have a password sent to your registered email address.
Login to your email account to get the BUzz password that has been sent to you (for some email accounts you will need to check your 'Junk' or 'Spam' folder for this email..Enter your 'Username'and the 'Password' copied from your email account and click on the 'Log in' button – If you're using a personal computer you might want to check the 'Remember Me' box.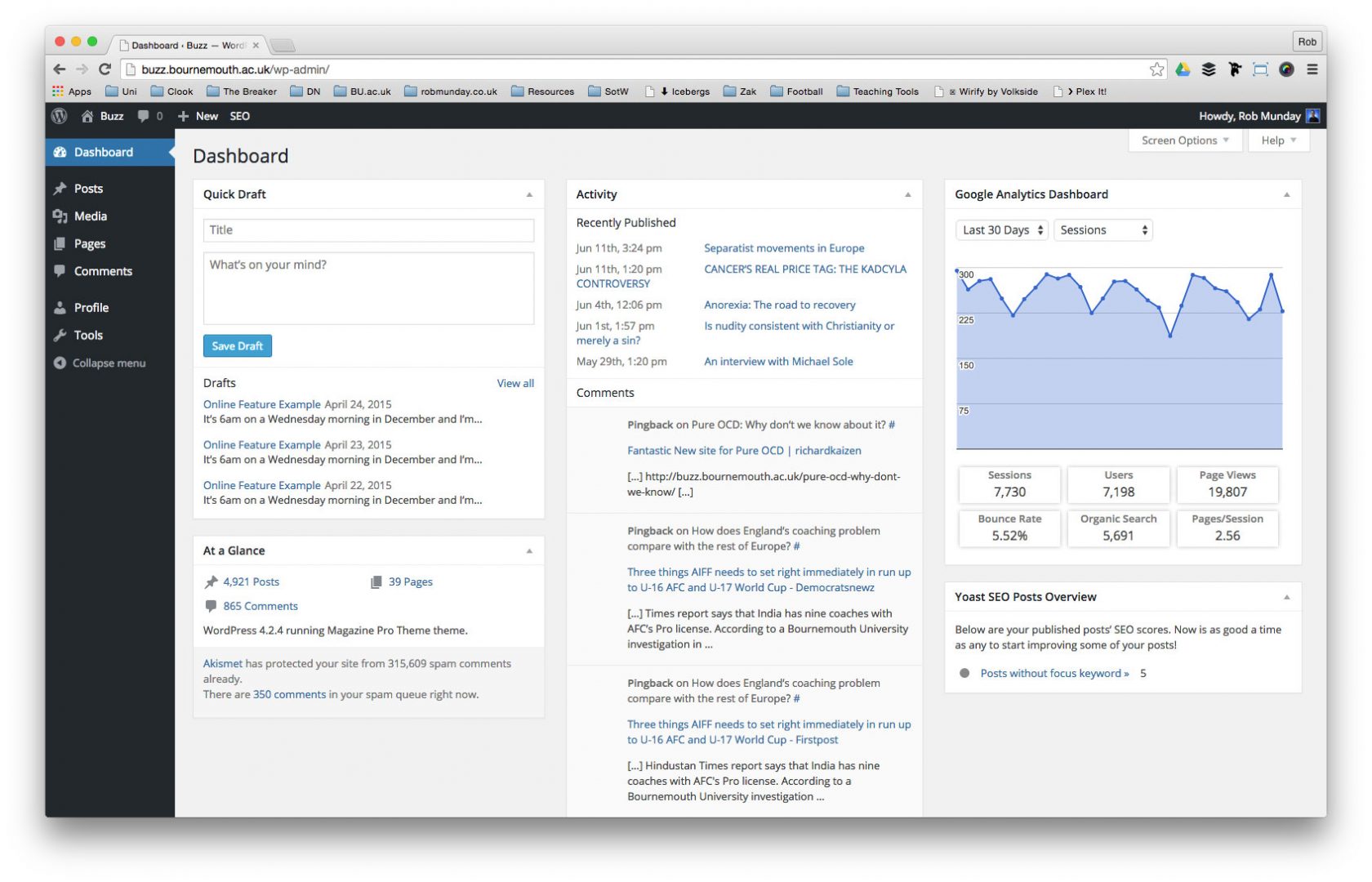 Once logged in to your BUzz account, click on the 'Profile' link in the left hand menu to begin updating your user account. It is important to remember that your profile might be viewed by potential employers – so keep it professional.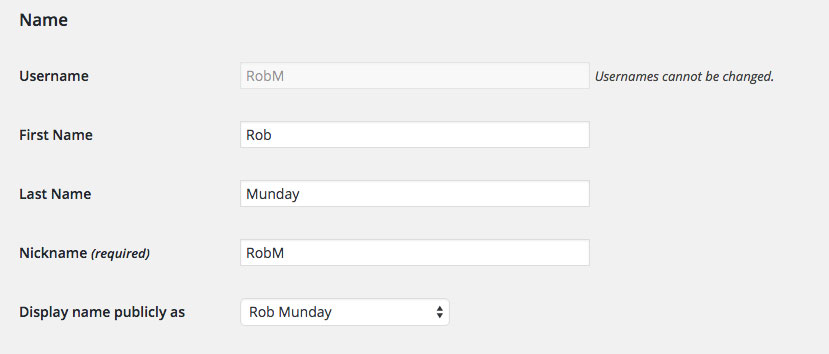 Make sure you complete the 'First Name' and 'Last Name' fields.From the 'Display name publicly as' drop-down menu, select it so your display name is set to show 'First Name' and 'Last Name'.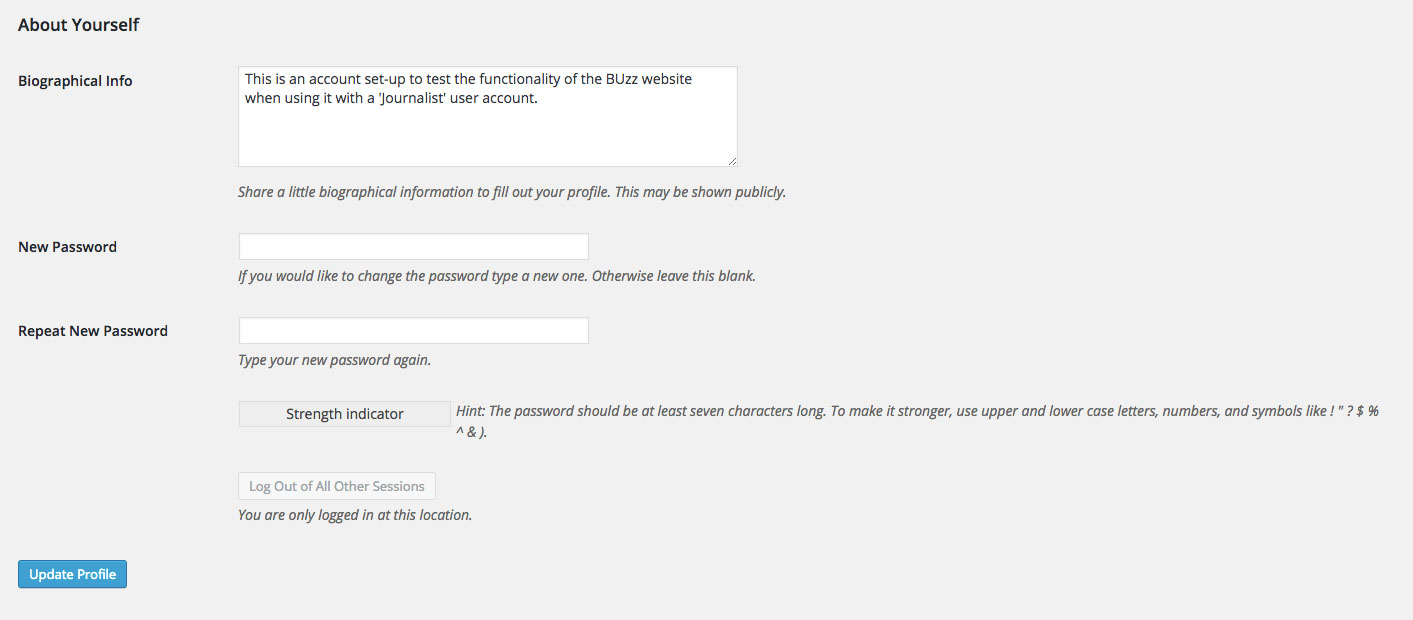 Add a short bio about yourself to the 'Biographical Info' field and if you need to change your password at any point, do this in the 'New Password' section
---
Resetting your Password
Click on the 'Login' button in the footer of this website and click on the 'Lost your password' link to request a new password.
---
Forgot your Username
If you forget your username, there is no way to reclaim this one the login page. To retrieve your login username, email me at
rmunday@bournemouth.ac.uk