Eurasian beavers are semiaquatic mammals who were once native to the UK. They were hunted for their scent sacs, fur and meat until they were no longer commonplace along waterways. Globally, there were only 1,200 beavers surviving in Europe and Asia at the start of the 20th Century. Today, beavers are slowly returning and the latest reintroduction is being planned by the National Trust for the Isle of Purbeck.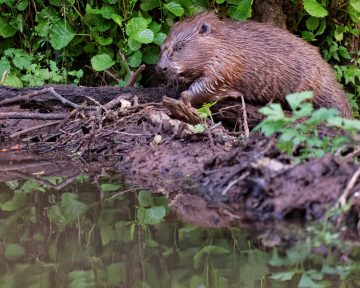 If you were to observe them, you would be hard-pressed to resist the charm of the charismatic rodents. A sweet scent of dampened timber paired with the score of birds chirping. The soft trickling of water interrupted only by occasional splashes as stout, oak-coloured furballs carve through the mottled light. There's a careless glee in their small black eyes but their inquisitive, bobbing heads follow everyone that walks nearby. They coil up, dart and twist with unequivocal precision. The beaver is not only an endearing species but a keystone in stabilising ecosystems and rejuvenating our rivers.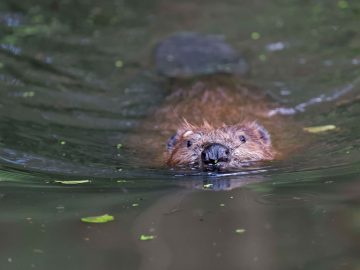 The proposed site in south-east Dorset has been split into three phases, each one dependent on the success of the prior and the combined opinion of stakeholders. The National Trust have communicated the proposal and is now just awaiting license approval from the Department for the Environment, Farming and Rural Affairs as it is set to be one of the first unfenced releases. Ms Gen Crisford, a keen conservationist and beaver advocate, has worked in tourism and conservation for years and is now the project engagement officer.
Ms Crisford explained: "The Purbeck Beaver Project started out as a feasibility project looking at the reintroduction. It has progressed towards project development to plan and prepare for that eventuality. The first step of the project was to have external contractors come in and do modelling."
The University of Exeter assessed the habitats and the networks of water to gauge where the beavers might likely go.
In the county, there were already two enclosed Scottish beavers introduced by the Dorset Wildlife Trust back in February 2021. The River Otter Beaver Trial has also been a success in Devon since 2015. Mr Steve Hussey from the Devon Wildlife Trust wants to see beavers reintroduced to all of the UK's major river systems.
Mr Hussey remarked: "They're a very unusual species because if the circumstances aren't there that suit the animal, they can create those circumstances for themselves."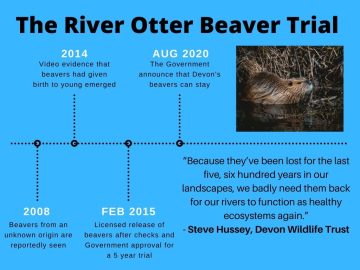 Around 90% of the UK's wetlands have been lost in the last 100 years. Beavers create these marshy areas which increases the biodiversity – the number of unique wildlife in a given area – by benefiting other species like frogs, toads, newts, insects and plants that sustain animals higher up the food chain. In terms of hydrology, water retention is greater. This means flooding is prevented by slowing river flow after rainfall. On occasion this has led to flooding elsewhere but mitigative techniques like 'beaver deceivers' can allow rivers to continue undetected. In Poole, algae mats have formed in the harbour due to upstream nutrients; dams would hold these nutrients and sediment before it enters the harbour. Crucially, wetlands are great for carbon sequestration too. This is where atmospheric CO2 is absorbed and contained underground.
It isn't yet legally possible for wild releases in England. "That's what we're working towards," said Ms Crisford with a proud smile. She hopes that in the next few months that idea will become a reality.
Crisford said: "We decided to start at Little Sea in Studland because this is a geographically enclosed area. You have sea on one side of the catchment and dry heaths on the other."
Both of these environments are fairly inhospitable conditions for beavers and will act as natural barriers. By beginning on a smaller scale, the project can adapt and have exit strategies should it need them. The proposal is to then open up to Purbeck Heath's 3,331 hectare National Nature Reserve.
To help spread the good word about beavers, the eco-conscious rally series 'Extreme E' championed the project as part of their legacy plan. The drivers and members of the public helped to build a shelter and talks were given about the benefits the mammals will bring. Support and involvement has also come from volunteers and 'Planet Purbeck'.
Ms Crisford encourages everyone to learn as much about beavers as possible. She said: "The advice to future visitors is to look at the information we put out at the time and be responsible."
Ms Crisford reassuringly reported: "Even within some of the communities that might be affected more, like the farming community, there's been a really good engagement. It's important that everyone has access to the right facts. That includes those who might not be so positive."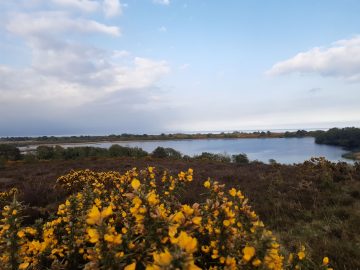 Some worry that the ecosystem engineers will have a negative effect on vegetation. While beavers do fell trees for their burrows and dams, they also need it for their diet – many think they eat fish but they're actually herbivores. Mr Sam Rose, a nature conservationist and photographer, was inspired by Isabella Tree's book, Wilding. He decided to put together a gallery and podcast to accessibly explain the rewilding scheme and share his passion.
Mr Rose said: "I think there's a lot of misconceptions around beavers that'll be good to put right. I'm trying to explain that it's about people. People are key to starting rewilding; even though it sounds wild, it's not, it's still a management method. It's about the animals you use, their natural processes and then the places that you need to do it."
Excitedly Rose added: "People are surprised at the fact that nature is messy and that's a good thing."
Rewilding is the restoration of an area to its uncultivated state, often by the reintroduction of species (flora or fauna) with the goal of creating changes that will encourage an increase of biodiversity. Eurasian beavers are one of the best species to do this with.
The overwhelmingly positive response to the Purbeck proposal could mean beavers will be welcomed back within the next year. If they are successfully brought into Little Sea, Crisford would certainly like to explore educative opportunities in the form of guided walks and remote camera footage.
For more information on the National Trust's Purbeck Beaver Project, visit: https://www.nationaltrust.org.uk/studland-bay/features/re-introduction-of-beavers-to-purbeck