Energy bills in Dorset are at their steepest incline in the past 40 years and has put a strain on many people. According to an index by comparethemarket, Bournemouth places 121st for most expensive energy bills out of 408 provinces, with average annual bills of £1,513. This puts the area 18.5% over the price cap.  
In August of 2022, prices of basic household bills began to rapidly increase. Prices have since been rising with seemingly no end in sight, this is evident in the graph below.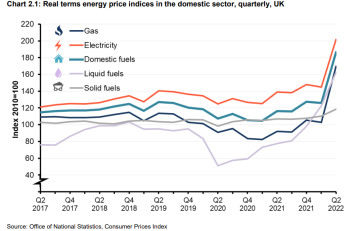 It is evident through the line graph that bill prices have inflated up to 200% since 2010. The most recent surge sees up to a 68% increase in price, which took place over a three-month period. This is the highest rise seen in the 21st century.  
Electricity remains as the most expensive bill, followed by domestic fuels (185%). Liquid fuels have had the most fluctuation in recent years but has experienced the most consistent rise since 2020.
Food price increase by percentage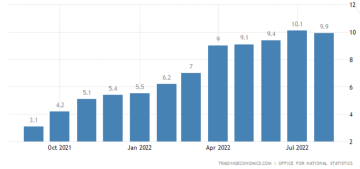 This graph illustrates the food price percentage increase since September 2021. It has been included to further show how not only bills are at a high, but so are prices of essentials. Food inflation has reached 13.10% in August 2022, after averaging 2.49% for 33 years (as per trading economics UK [United Kingdom]).