Property company Fortitudo have been successful in developing a centre in Bournemouth, from concept to plan in action.
It was second time lucky for the developers, with their redesigned plans for this development in September 2022 now being approved.
This development is to be located around Glen Fern Road and Fir Vale Road in Bournemouth.
This offering is set to 'modernise' the area, with it set to include a nightclub, boutique cinema, restaurants and a sky bar.
This just one of many of the exciting development and investment plans put in place in Bournemouth.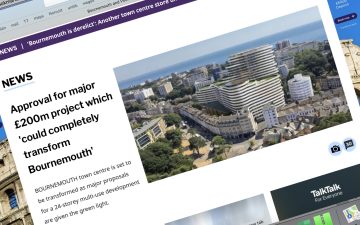 We sent out our reporter Maxim Jennings, who got some of the local residents opinions.