An Afghan asylum seeker who stabbed a man to death in Bournemouth following an argument over an e-scooter has been found guilty of murder.
Lawangeen Abdulrahimzai killed 21-year-old Thomas Roberts outside a Subway sandwich shop on Old Christchurch Road.
The prosecution said that in the 24 second confrontation which took place in March 2022 over an e-scooter 'peacemaker' Mr Roberts slapped Abdulrahimzai in the face.
Revealing the knife hidden between two pairs of trousers, Abdulrahimzai stabbed Mr Roberts twice and fled, burying the weapon in nearby woodland.
He then burned the trousers, jacket and Afghan flag he was wearing, but dropped his mobile phone as he fled which traced him to his home address in Poole at the time of the offence.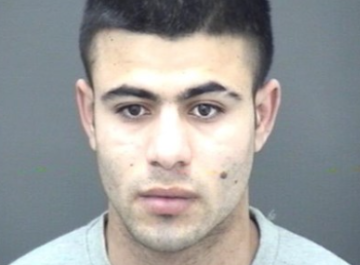 Mr Roberts' friend James Medway wanted to take an e-scooter Abdulrahimzai had claimed for himself and had left propped against a shop on Old Christchurch Road.
He had previously admitted manslaughter for the events in March 2022, but the jury at Sailsbury Crown Court took 12 hours to find him guilty of murder on Thursday.
Abdulrahimzai arrived in the UK in December 2019 and claimed he was 16, however a court has determined that he is now 21.
He said that he had no intention to kill or cause really serious harm to Mr Roberts, and that he had "acted instinctively" and "feared for his life", after feeling that he had to defend himself.
"feared for his life"
The court heard that he carried a knife for his own protection as his parents had been tortured and killed by the Taliban.