Today at Royal Bournemouth Hospital, NHS staff are out in the hundreds striking against the government over a dispute in fair pay.
The strikers huddled together, chanting against the government as they feel they are "unfairly" treated and "overworked" for the pay they receive.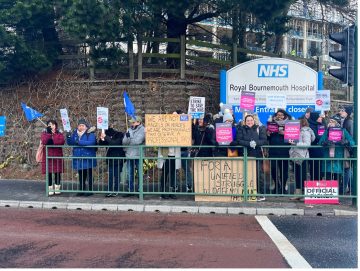 Strikes have been ongoing for weeks now across the country and some of workers at  Royal Bournemouth Hospital said that they will be at the hospital striking "everyday 7:30 until 7:30 until the issue is resolved."
David Stevenson one of the leading Nurses and strikers was very emotional about the situation.
He said "were not just there for the pandemics were here all year round… we need to fight for the NHS, people need to back us."
He continued "if we lose the NHS it will be a tragedy."
Rachel Power, Chief executive of the patients association has responded to the strikes across the nation.
"while we respect the right of any employee to strike , our concern is always focussed on the patients."
The Chief executive stressed the importance of the risks that the patients face…
"Everyday is a challenge for very many patients as they attempt to access that care.The strikes do affect services, but the far greater issue is the patients."
The staff were acknowledged for the effort they put in by The Chief Executive.
"NHS workers are exhausted… The government must publish the long-term workforce plan for the health and social care system that we've all been waiting for."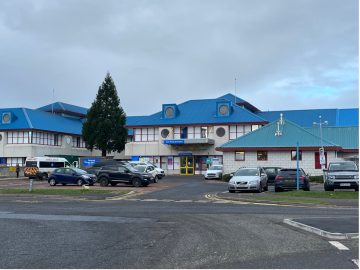 The public can be seen supporting the strikers outside the Hospital today, by beeping in their cars, clapping and chanting with the strikers.
The strikes are meant to continue for the rest of the week.
If there is no progress on the issues the NHS workers are facing, even more strikes are scheduled for the 6th and 7th of February.
The Department of Health have gone on record saying:
"Patients will understandably be worried by the prospect of further strike action by nurses – the previous two days of nurse strikes saw around 30,000 elective procedures and outpatient appointments cancelled. It is inevitable industrial action will have an impact on patients.
"I have had constructive talks with the Royal College of Nursing and other unions about the 2023/24 pay process and look forward to continuing that dialogue."
Head over to Gov.UK for the full information on pay schemes for the nurses and further information on the strikes.