Emergency services were called to West Parley Memorial Hall at around 3:30pm on Monday as a result of a fire.
The fire has damaged the left side of the roof, leaving the hall in disrepair.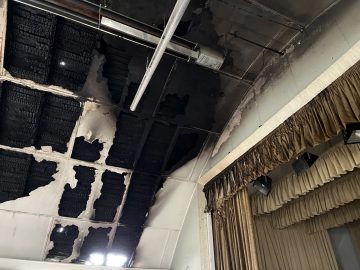 On the issue Councillor Andrew Parry said: "This is not going to be a quick fix solution unfortunately. We do know repairs will have to be carried out so that will take time.
But we've seen a wonderful influx in the wider Dorset community offering out their spaces."
West Parley Garden Club are one of various groups who will be effected by the unfortunate event. Chairman of the gardening club Jane Glover said they will "miss it tremendously".
Listen below to hear from her: