Ringwood Town continued their unbeaten start to 2023 with a hard fought draw against table toppers Andover New Street leaving manager Richard Morse praising his players.
The Wessex League Division One fixture was one of just a handful of games to take place for the region's teams as the weather saw multiple games called off.
Goals from Joss Holford and Harry Smith ensured Richard Morse's side took a point back to Long Lane to the delight of the Ringwood manager.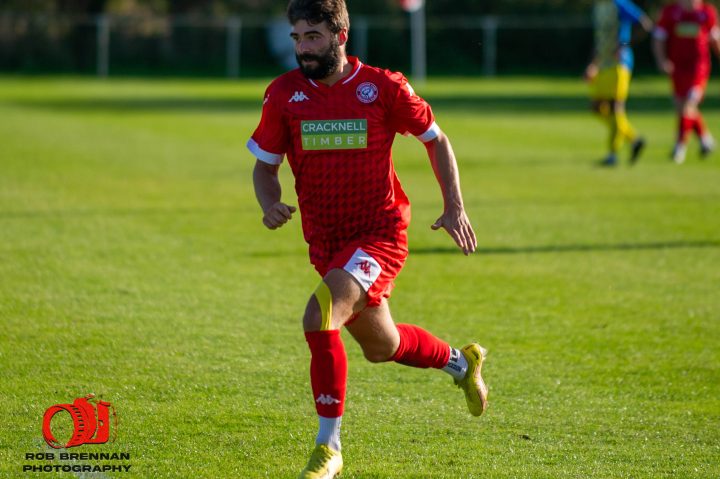 He said:  "The lads did really well, really performed and listened to the detail and the game plan and executed it really well against a good team.
"They are unbeaten all season and we proved we have the quality to compete with the better teams in the league and we showed it."
It was almost a perfect afternoon, though, as Ringwood led the game 2-1 with just five minutes left on the clock. 
But a late goal from Josh Moore prevented Ringwood from inflicting The Streets first defeat of the season with Morse admitting he had 'mixed emotions' about the result.
Morse continued.: "Mixed emotions really, we felt we did enough. 
"We went up 2-1 and we were holding on – we weren't defending with our lives, we were still trying to play, but they have a little bit of quality and that is the reason why they are up at the top of the league.
"So we were conscious they might get a goal, but yeah, it was disappointing but on reflection the draw was probably a fair result and we were happy."
The Ringwood manager now believes that this result can help the club turn a new leaf and push on for the rest of the season.
"We have had a couple of injuries as well which hasn't helped us, but I'm hoping the draw against Ash last week, and obviously the draw against Andover on Saturday, which was a brilliant result for us as well, starts to kick start our season and get us going and climb the table a little bit.
"We feel we should be a bit higher in the league."
Next up for Ringwood is a home game to Romsey Town on Tuesday 17 January at long Lane in a 7.45pm kick off.