Netflix is set to completely change the rules of their streaming service that will affect millions of users.
Password sharing is to become a thing of the past as Netflix plan to abolish it early this year. Netflix plan to do this by tracking IP addresses to see who is viewing Netflix across the accounts.
For many Netflix is cheap and affordable. with the added ability to use others Netflix accounts to watch their favourite shows or movies.
#Netflix Netflix's password sharing crackdown is finally happening: For those using their significant other's or best friend's Netflix password, it's the end of an era: Netflix password-sharing is… https://t.co/EVv4Cui4vr | https://t.co/9AaTTrfS7t | https://t.co/mfR4u20cXO pic.twitter.com/BSibW9lDiC

— eStream Studios (@eStream_Studios) January 20, 2023
Many have said this is the "end of an era" on social media.
Just over 5 years ago Netflix were actually encouraging users to share their Netflix accounts, which they have now backtracked on.
Users across Twitter and other social media platforms have been outraged by the decision.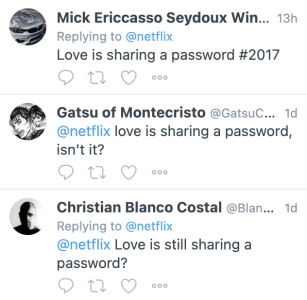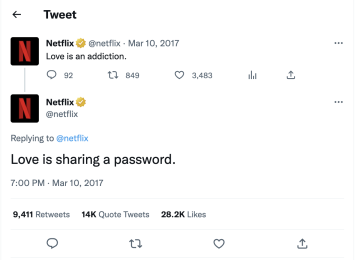 Netflix have hit back explaining why they have decided to make these changes.
"If you've got a sister, let's say, that's living in a different city, you want to share Netflix with her, that's great," said Chief Operating Officer Greg Peters during the company's earnings conference call.
"We're not trying to shut down that sharing, but we're going to ask you to pay a bit more to be able to share with her and so that she gets the benefit and the value of the service, but we also get the revenue associated with that viewing."
Netflix have lost millions in revenue due to account sharing. They have not specified how much revenue introducing this payment increase will generate, but they believe it is necessary.
This is the first time that a major streaming service has cracked down on account sharing. This leads to speculation that there could be others to follow.
Netflix already dominates the market for streaming services and competitors may need to follow suit in order to keep up.
What are your thoughts on the plans made by Netflix?