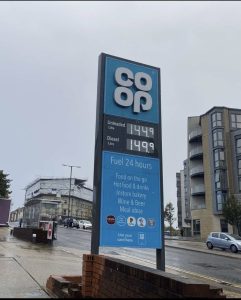 Petrol prices have continued to drop and have reached a new low for the first time in 11 month's.
The average price has fallen to below 150p which is encouraging signs for UK residents.
In the Bournemouth area, a large number of petrol stations have seen their average price drop.
Local resident Usama Sokker spoke on the current situation saying;
"Its a good start but more needs to be done to help the communities."
"A lot of people need to travel out to get the cheaper products and this is not helping them, the government needs to do more to help out the venerable."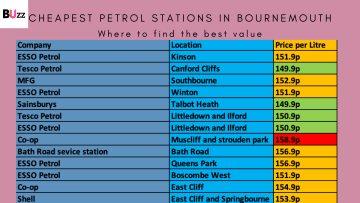 Where you can find the cheapest petrol in Bournemouth via Localprices.com
The current cheapest place to buy your fuel is at the Tesco garage located in Canford Cliffs.
Diesel has also fallen in value with the average price per litre being at 172.21p.
On the other hand, it will now cost more for electric car owners to top up their cars.
It will now cost around 70p per kilowatt an hour to charge an electric car on a pay as you go service.
The RAC have stated that it may be cheaper to charge electric cars from home.
They have also offered their supports and advice on how to save money on fuel across their social media channels.
Think fuel is still too expensive? ⛽️

So do we…

Here's a thread that explains why 👇

🧵[1/5]https://t.co/BaB3cob5GD

— The RAC (@TheRAC_UK) January 6, 2023
Chancellor of the Exchequer Jeremy Hunt announced in November that there would be a significant increase in fuel duty.
The original increase in price came after the end of lockdowns and since Russia began their invasion on Ukraine.
This would include a 12% increase on Petrol and diesel prices and also mean that energy and electricity bills will increase.
This could come into to play as soon as March 2023.