Freezing weather conditions and heavy downpours have caused severe disruption for Poole Town F.C. The club have decided to react as work gets underway to improve the facilities at the Black and Gold Stadium.
Five out of their last six games have been forced into cancellations due to water logs and frozen ground, including their fixture last night against Plymouth Parkway F.C.
BREAKING

Pitch Inspection has taken place and the Referee has called off tonight's game with @PlymouthPFC due to Frozen water on the pitch pic.twitter.com/qVW9wMYrR7

— Poole Town FC 🐬 (@PooleTownFC) January 17, 2023
Buzz News spoke to club chairman Chris Reeves who spoke on the current plans to improve the facilities.
"We have had workmen down at the ground for the last 3 weeks carrying out repair and new works on drainage and a pumping system.
"To be honest it is something we have reacted to. We just felt enough is enough and we have got to do our damndest to get to grips with it.
"There are geological issues. The pitch I believe is level at or below sea level. The problem area of our pitch is the lowest point of the field of our enclosed ground."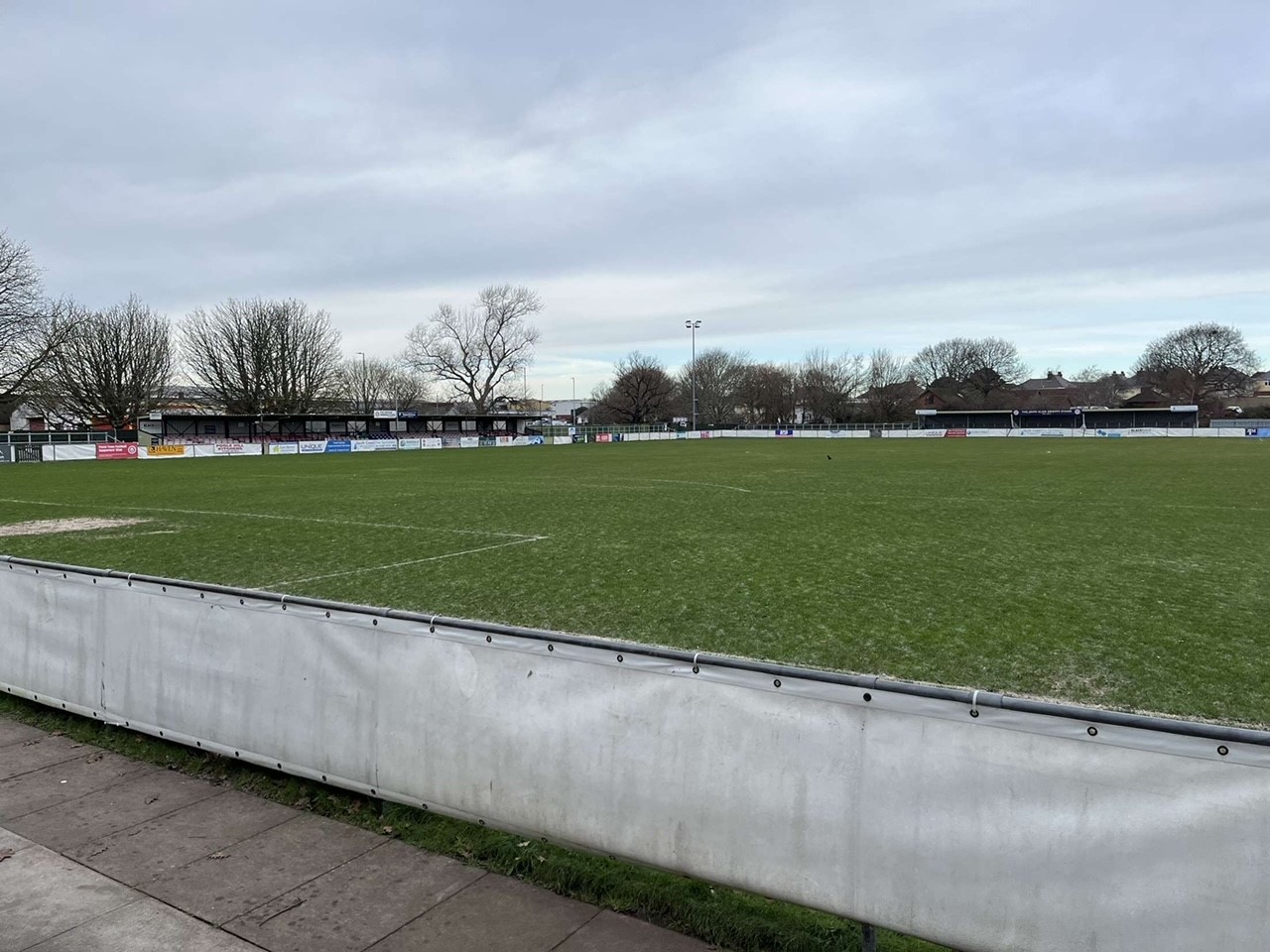 As a result of the cancellations, fixtures will now have to be arranged. Poole Town have been in great form this season, with a current record of 6 games without a loss. Mr Reeves said this makes the postponements even more frustrating.
"With our players in great form at the moment, that has been another frustration. We are desperate for them to get out on the park bearing in mind how they are performing the last couple of months.
"I guess before too long it may well be Saturday, Tuesday, Thursday, Saturday. It is often said players prefer to play rather then train, which is true, so at the moment is cope-able."