The Dorset area has been on the receiving end of some bitter and icy weather. Here are some pictures from the local community.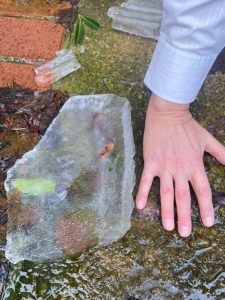 Giant ice blocks have been seen falling off of Weymouth House at Bournemouth University. The ice caused by the freezing weather has been falling from a high distance and could pose a safety threat to students walking in the area. The Estates team in charge of ground keeping at the university said: "We are aware of the issue and there is a job on for it."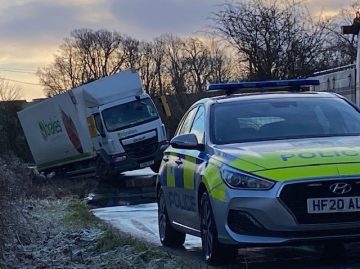 A lorry has slipped off the road in Winterbourne near Dorchester. This is a result of frozen flood water on the road forming black ice.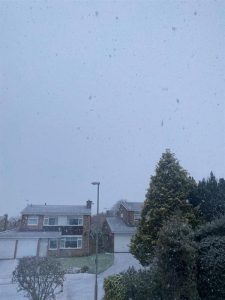 There was a snow shower in Dorchester today!
A video from of the snow shower.
Dorchester snow! @DorsetSnow @WessexWeather Rather unexpected! #uksnow pic.twitter.com/JAVoXjEH55

— Tim Ennion (@TimEnnion) January 18, 2023
Credit: Tim Ennion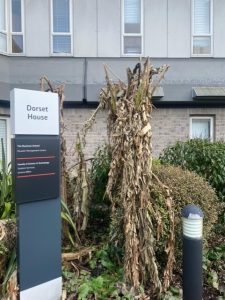 A banana plant at Dorset House at Bournemouth University has been damaged by the frost.