People are left to struggle as funding basic necessities is becoming harder every day since Brexit and the Pandemic.
Climate change is also now impacting lives.
Members of the public have turned to charity shops, car boot sales and second-hand websites to save money and to be more eco.
Charity organisations are playing a major part in many people's lives through the easiest or hardest times.
Volunteers take time out of their lives to help others. Bournemouth has around 40 active charity shops, from Samaritans to the Salvation Army.
Sandra Thomas aged, 42, said: "Using good quality donations to give to those who cannot afford brand new items is brilliant."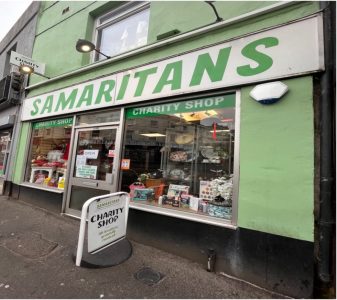 Since the 2019 pandemic, workers in multiple charity shops say the number of donations was 'sky high.'
It has been decreasing since struggling to pass the 'quality' check.
During the pandemic, many found shopping online helped to 'pass the time' and they become player's in the fast fashion market benefitting companies.
A volunteer at Samaritans Charity said: "Those in the younger generation come into the shop, looking for new fashion trends, this is better than supporting fast fashion."
Charity shops encourage more donations for unwanted stuff instead of it being thrown out.
The British Red Cross in Bournemouth said: "Any donation will help even a small donation of money, we are beyond grateful."
Charity shops give unwanted items a new lease of life decreasing landfill filling up.
Eco-journalists work every day on climate change and translate it into the public eye.