Bournemouth University has been ranked sixth in The Times Higher Education Impact rankings 2023 for responsible consumption and production.
To commit to a sustainable approach Bournemouth university has adopted to the principle of "Re-think, Reduce, Reuse, Recycle".
Following this the university has implemented a coffee cup charge in order to encourage the use of reusable coffee cups and to reduce the usage of single-use plastic water bottles.
Health food company Bio&Me visited the university's Talbot campus to offer samples of its products, which will soon be sold in university cafes, to students.
Their card boxes and cardboard packaging use 100% recycled material.
Sales executive Pippa Burdass said: "Porridge pots are perfect for students on the go. No added sugar and high in fibre."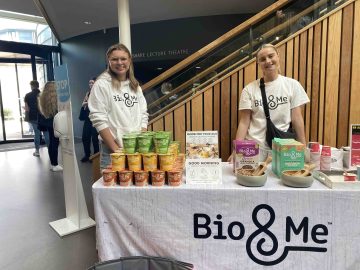 Fellow food brand Boast Ball released its Keto Range in 2020, which is 100% vegan and comes in recyclable packaging. It is also keto-friendly, for people following a strict low-carbohydrate diet.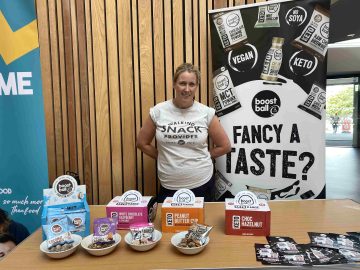 The university has removed 10 single-use plastic products from its culinary operations by 2020, thanks to the Chartwells catering team, which runs several outlets throughout the campuses.
These items include sauce packets, stirrers, and takeaway containers.