Dorset athlete Ellie Aldridge says she is carrying a lot of pressure ahead of her first appearance at the Olympics.
The 26-year-old from Poole was among ten sailors named for Team GB at Paris 2024, and will make her debut in the women's kitefoil event.
Aldridge revealed that there are high expectations for the team following Britain's rich Olympic history.
No nation has won more Olympic sailing gold medals than Great Britain. Team GB have collected 31 golds and 63 medals in total since the sport made its Olympic debut in 1900.
Aldridge told BUzz news: "There are previous medallists in the last cycle who aren't competing next year, we have to try and fill in the gap to continue winning medals for GB.
"There's a lot more pressure on us younger athletes to perform and keep the medal table up, we are very much inexperienced compared to the previous winners."
As well as it being Aldridge's first  Olympic Games it will also be kitefoiling's debut at the Paris 2024 Olympics.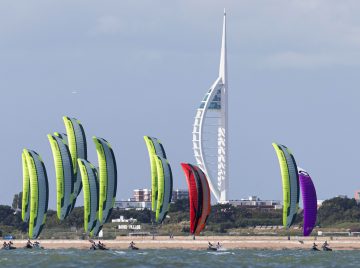 Kite foiling – also known as Formula Kite – sees athletes race above water on boards with hydrofoils, propelled to speeds of more than 50mph by enormous kites.
Aldridge added: "I want to see what direction the sport goes in, as it will the sport's first Olympic cycle.
"There's attention on the new sport, more pressure on us to make it look good, but I think it's got potential to be a big sport."
Aldridge has had a successful career going into the Olympics: she's a winner of four World Cup medals and she most recently won silver at the 2023 World Championships. She is also the reigning European champion having won the 2023 event in Portsmouth in September.
She will head of to Marseille in May next year to prepare for the big competition.
The sailing competition at Paris 2024 will take place from July 28 to August 8 next summer.