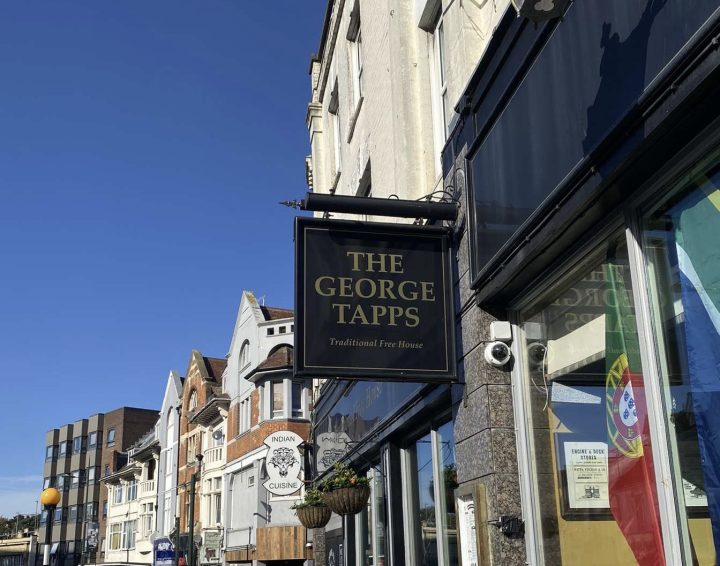 Excitement is brewing in Bournemouth town as fans of both English and South African rugby prepare to gather in local pubs for the semi-final match this Saturday.
England head into the game as the underdogs, but lock Maro Itoje says the team will be 'celebrating on Saturday night'.
The George Tapps has a big attendance booked in ahead of tomorrow night's game – and staff there are excited for what the game might bring.
"Socially these matches are really good as they brings a lot of people together over one thing," a barmaid said.
"It doesn't matter who's playing. There will be a big mix [of fans] as there's lots of South Africans that live in Bournemouth."
In 2019 England faced South Africa in the Rugby World Cup final, but ultimately lost out to the Springboks 32-12.
But 26 of the 43 players from the 2019 final are ready to play this weekend.
So how confident are South African fans this time around?
Bournemouth University international student Jenna Hamza will proudly support her home team South Africa.
She said that she is incredibly confident of her team's ability and believes they will progress to the final.
She said: "I love the spirit of rugby and enjoy being around other South African fans. Having a team spirit around is great!"
On her apprehensions of being a Springboks fan in a sea of Red Roses jersey's she said: "If there's biases with the referee and the odds are in our favour that tends to cause tension between fans. But at the same time rugby fans have great sportsmanship."
Jenna will join fans at The George Tapps on Saturday 21st October, alongside fans of both teams. The match will kick off at 8:00pm.