British sailor Ellie Aldridge has admitted she is feeling the pressure now her selection for the Paris 2024 Olympics has been confirmed.
Aldridge, 26, from Poole, Dorset, will represent her country in the women's kite foiling, a new watersport that is part of the Games for the first time next year.
She is one of the first athletes selected by Team GB for the Paris 2024 Olympic Games, along with 10 other members of the sailing squad.
Aldridge said: "I think there's added pressure to make the sport look good. It is a really cool sport and it has the potential to be really good but it's quite hard to film and make it look as cool as it is.
"I think a lot of people that looks at sailing think its just sailing, but kiting is different."
Having won the 2023 Formula Kite European Championships, plus silver at the Paris 2024 test event in July and gold at the Sailing World Championships in August, Aldridge is looking to continue her form and win gold in France.
She said: "I am so excited to be selected for Team GB and still can't really believe it. I will be competing in my first Olympic Games, in a brand new sport, and am hoping to win the first new gold medal for Team GB."
Aldridge will need to work hard and deal with the pressure on her shoulders to compete at the highest level in Marseille.
She said: "I think there's a lot of preparation that goes in before an event starts you've got to make sure all your kit's ready, everything is ready and you've done all the training in all the different areas of racing to know that you can be good enough.
"My mindset is normally like I've done all the preparation, I know I'm good enough and now I just need to almost not think about all the noise that's going on and just do it because I know I can."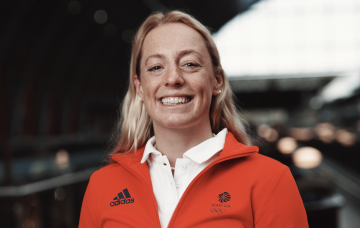 The sailing competition at Paris 2024 will be held in the Mediterranean off Marseille. The sailing regatta runs from July 26 to August 8.