Bournemouth University has responded to the growing popularity of yoga by offering free sessions on campus to help students destress and cope with university life.
Yoga is often credited for the positive impact it has on mental health and its stress reducing benefits – scientific studies prove it can improve quality of life.
The practice of yoga is designed to unite the body, mind, and soul to allow practitioners to find and express feelings of freedom, peace, and self-realization.
There are 500,000 people in the UK who practice yoga each week.
In a survey conducted by Dr Tina Cartwright, 2434 yoga practitioners and teachers in the UK were asked to complete a survey to understand the current UK yoga statistics, including motivations and benefits.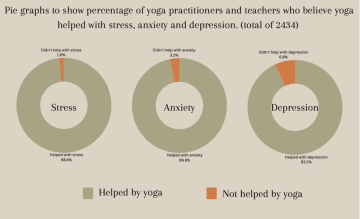 A total of 88% of responders stated that yoga had improved their physical health, and 86.2% believed it helped their mental health.
Alongside this, 82.6% of participants felt their stress levels had reduced after practicing yoga.
Of the 2434 participants who partook in the survey, 64 were students.
Student stress now has its own page on the NHS website, in which they recommend trying breathing and relaxation exercises.
Some 47% of those who initially started yoga to improve general wellness and fitness have since  shifted their intentions for practicing to stress management and spirituality.
Clinical studies show yoga is a great additional treatment for conditions such as depression and anxiety.
When asked if yoga was 'helpful' dealing with conditions, 98.4% of those in the study felt yoga was helpful toward stress.
A total of 96.8% felt yoga was helpful towards anxiety – and 93.2 felt it was helpful for depression.
Bournemouth University choosing to make yoga accessible to students is a great response to the overwhelming amount of stress they often fail to report feeling.
The free classes run on a Wednesday afternoon for an hour and are open to all students.