A large group of XL Bully owners protested in Bournemouth town centre recently against Prime Minister Rishi Sunak's plans to ban the breed following a series of attacks.
Protesters marched from Bournemouth Square down to Bournemouth beach in a bid to save their beloved family pets from becoming outlawed.
It was organised by married couple and business owners of Poole Raw Pet Food LTD, Shaun and Kerry Bennett, who are owners of two-year-old XL Bully, Amber.
Shaun said: "It is a form of discrimination. By taking a small percentage of UK dogs and pigeonholing them into being some sort of demonic breed is ridiculous. You need to look at the deed not the breed."
Many of the protesters, including young children, walked with posters promoting their cause.
They chanted "Save our Bullies" and "Muzzle Rishi".
Others said: "Who's up next in the Tory blame game?" and "Don't bully our breed".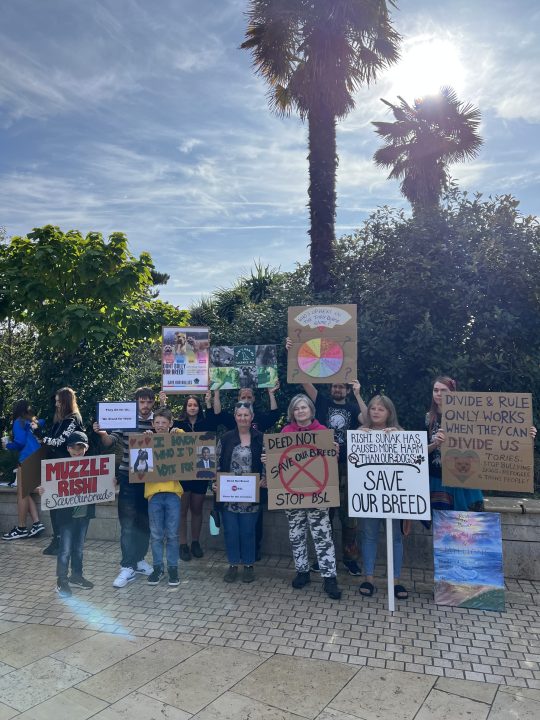 Mother of four, Kerry, said: "They are not just pets, they are family. They sit for us so we should stand for them."
The breed is set to be banned by the end of the year following the recent death of father-of-two Ian Price from Staffordshire.
He was killed by two Bullies after they jumped out of a neighbour's window.
Any ban will include owners proving their pets are registered, neutered and muzzled when in public.
Bournemouth resident Diane Silva posted on Facebook: "Can they not at least be required by law to wear muzzles to allay any fears among the public?"
Barry Barnette, a bystander watching the protest, said: "The ban is a knee-jerk reaction. It's not the dog's fault, it's the owner's fault."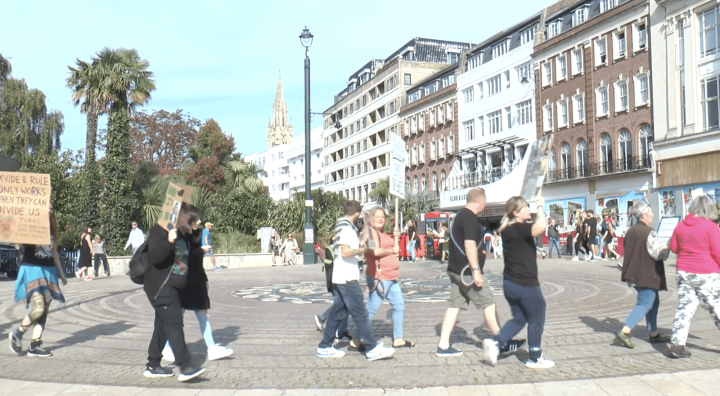 Shelagh Meredith, a spokesperson at Waggy Tails Dog Rescue in Wimborne, was adamant that the XL Bully would not be banned.
She said: "People shouldn't own any breed of dog unless they are fully trained to look after it."
Speakers at the protest said how the XL Bully ban is taking a toll on their mental health.
After the protest, Kerry said: "It's such an emotional time as none of us know what the future holds for our dogs. My mental health has taken a nosedive so I found it quite hard to talk in front of everyone today, but we did it."