Bournemouth University students have expressed their concern at the rate at which food prices are increasing – with one student suggesting they are spending up to £10 more per week on groceries than at this time last year.
Gemma Vincent, 19, spoke about rising costs of living she encountered when moving into the second year this month:
"My mum makes meals to store in the freezer to avoid spending money on food. I've restricted myself from getting takeaways because I simply can't afford them on top of my weekly shop."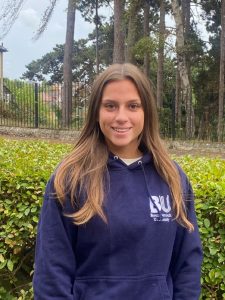 The Consumer Price Index (CPI) highlights a 12.6% increase on food prices, driven up by the lack of supplies available due to the war in Ukraine, meaning they are rising at a greater pace than the 10.6% overall inflation rate. Amongst this, it is reported that milk is one of the highest risers, with increases of around 34% reported in the CPI. The foods which have been hit heavily are other fresh foods, such as fruit and meat.
However, ambient food inflation is also up, reaching 8.6% in the last month from 7.8% in August's statistics, the largest jump of all time for that category.
These changes are causing students to take extra measures in order to ensure they're not breaking the bank.
"I've had to switch from my branded food to Lidl's own brand," Gemma continued. "I'm even saving a voucher for a free small pizza for if times get tougher."
Sam Brewster, another second year student, mentioned that she had dipped into her savings to buy food.
"It's not affecting me majorly but I can definitely notice a change in prices."
This increase in prices has also occurred in part due to raising import costs and the steady decline in the strength of the pound over the last few months. Droughts in the summer also led to a reduction in crop levels and quality. With general prices also on the up and students struggling financially, Gemma had one final piece of advice:
"I've realised meal prepping for at least the week ahead is the best way for using my money efficiently."