Video: Uploading & Embedding
Although with WordPress it is possible to upload video directly to BUzz, we advise uploading to YouTube and then embedding the video within story – this way YouTube handles all the encoding for you and you will have a portfolio of all your video in one place.
To get the best quality from your video, it is advised to read these guidelines on Recommended encode settings for YouTube
Although this guide relates to uploading to YouTube, you can also upload to Vimeo if you prefer.
View the Embedding Media video on YouTube
Step 1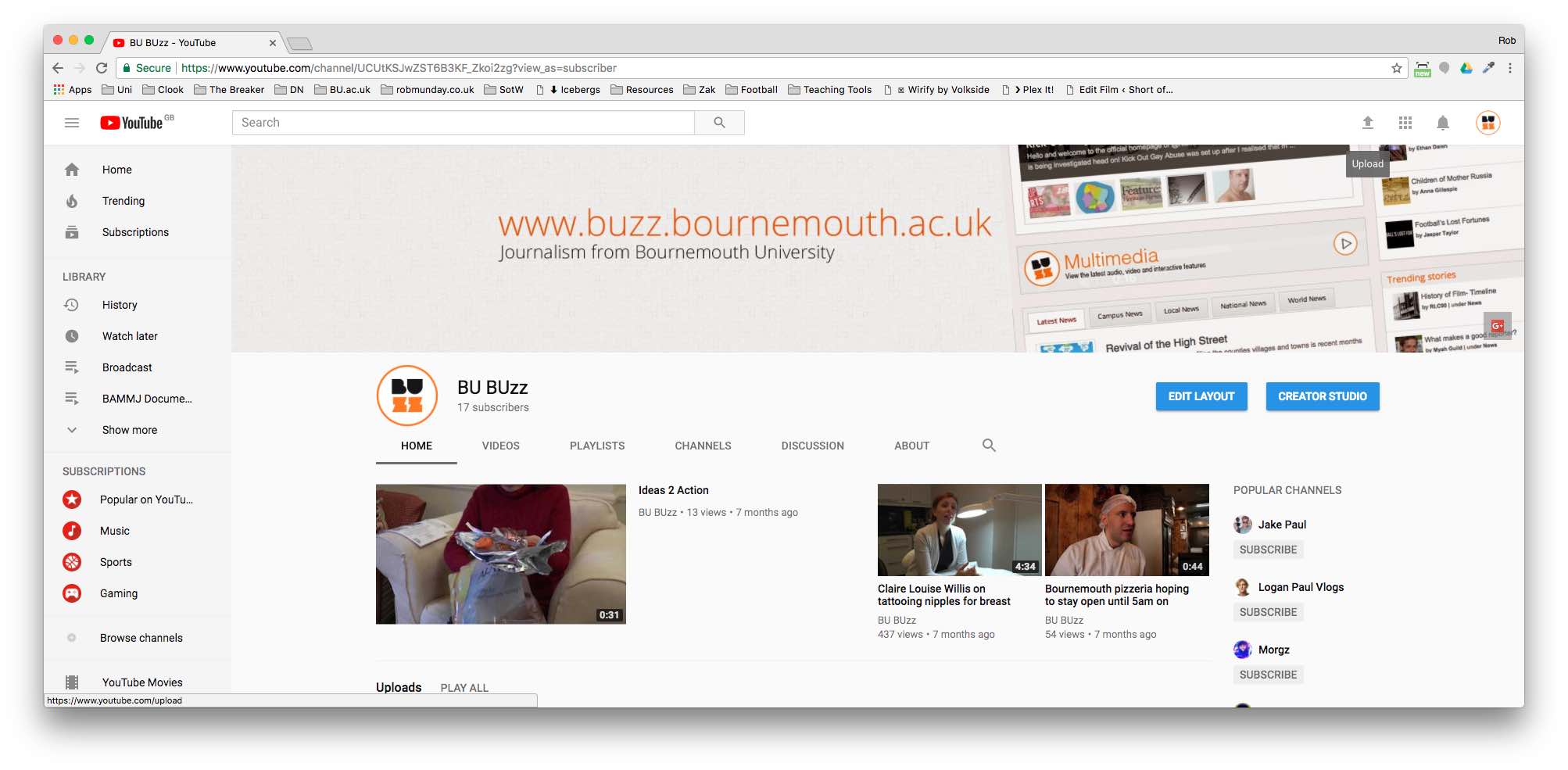 Open an internet browser and go to 
www.youtube.com
. If you already have an account sign-in, if you need to create an account, follow the instructions on screen.
Step 2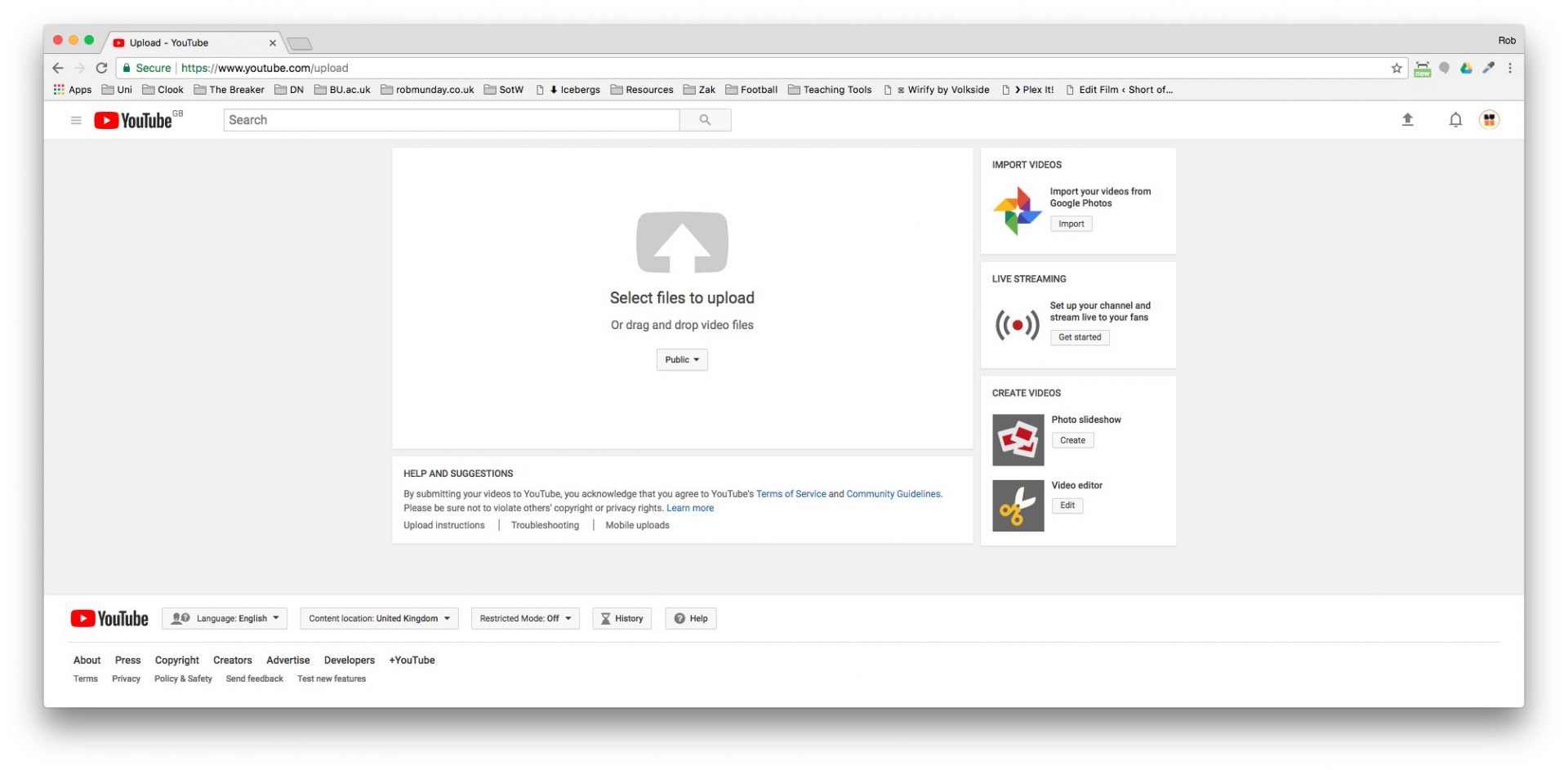 Once your account is complete you are ready to begin uploading.
When you're ready to add videos, click on the Camera icon with a plus on it (top right hand corner of the screen) and select Upload video. Here you can upload a single video, multiple videos (just hold down the cmd key and click on multiple files) or record straight from webcam. By default YouTube lets you upload videos of 15 minutes in duration, however longer videos can be added if you verify your account.
Step 3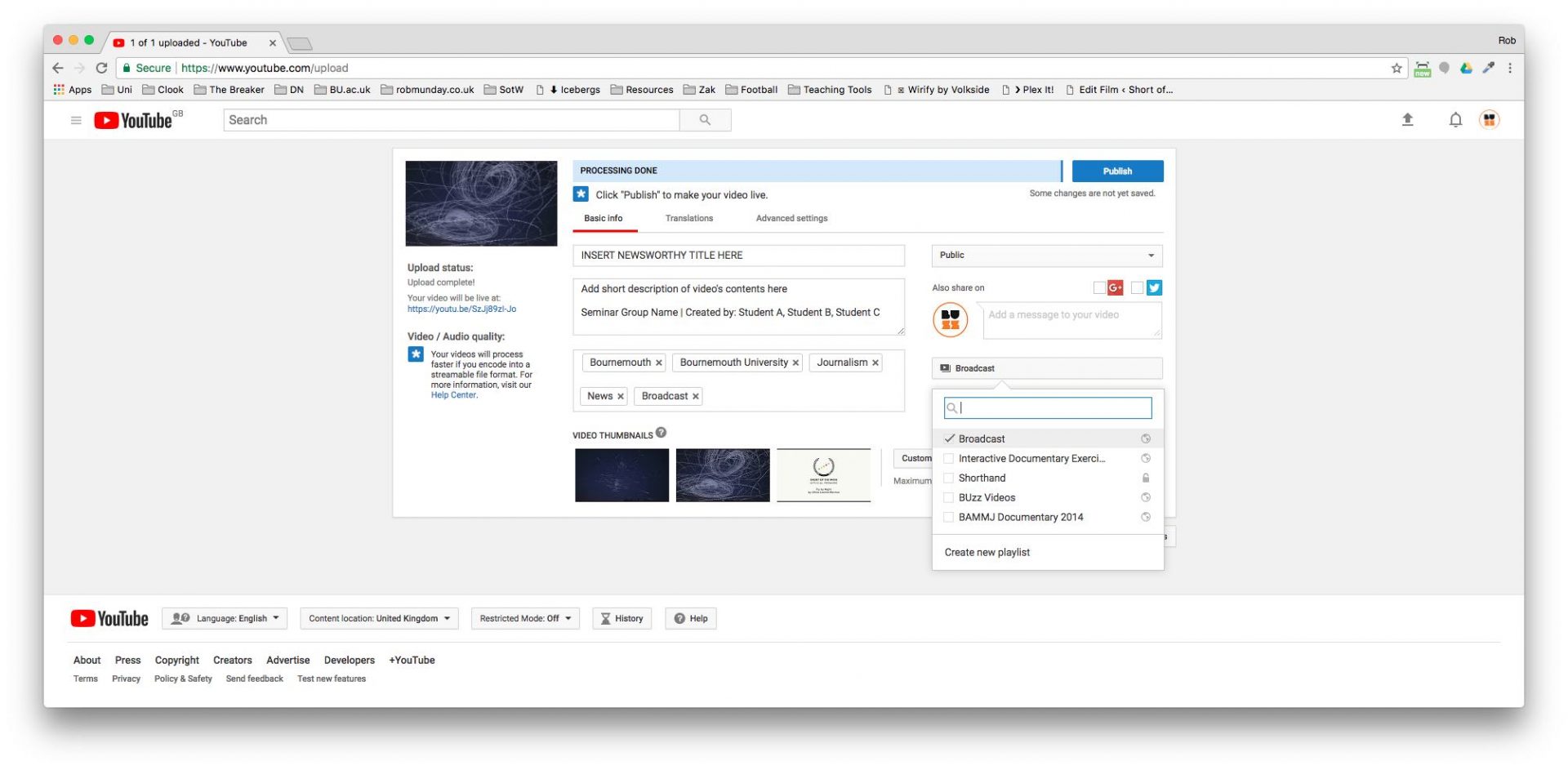 Once (or even during) the file is uploaded, some basic information needs to be added to provide viewers details about the video and make it easier to find in YouTube – for your video to be embedded in BUzz, it needs its visibility settings to be either Public or Unlisted – Private videos won't be able to be embedded.
To view your uploaded videos, click on the menu in the top left-hand corner of the screen, select the My Channel link and click on the Videos tab. Here you can view and edit all the video you've uploaded to YouTube
Step 4
Always be sure you check your video from start to finish to ensure there were no errors whilst uploading. To add your video to a Post on BUzz you have two options:
1. Right-click on the Video and select Copy Video URL – in the Visual Editor of your post, paste this URL on a blank line, WordPress will recognise it as a YouTube video as place the video within your post.
2. Click on the share button (underneath the video title) and select the Embed option. Copy the code and paste it into the Text Editor of your post where you want your video to appear.
Watch: Embedding Media video