Played by 265 million people worldwide, football is the world's most popular sport, according to FIFA's 'Big Count' survey.
Most supporters of the self-proclaimed 'beautiful game' know their free-kicks from their throw-ins, but how many are aware of the differences between conventional and blind football?
Betting company Paddy Power produced this 2010 advertisement which, alongside its intended comic value, highlights how conventional football rules have been adapted for a blind version of the sport.
Conventional versus blind football: what's the difference?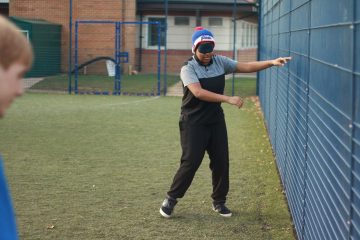 Instead of 11 players per side, each blind football team consists of five footballers.
The four outfield players must wear eye masks to ensure they cannot see.
Each team has a sighted goalkeeper who does not wear an eye mask but cannot leave his penalty area for any reason during the match.
The football contains ball bearings to allow players to locate it.
When the game is taking place, it is predominantly silent so the players can hear the ball, although coaches can speak to relay instructions to their team.
Like conventional football, its blind equivalent is normally played outdoors. However, instead of grass, blind football is usually played on an artificial pitch to provide better acoustics.
The pitch is enclosed with walls that indicate the edge of the playing area and are used to keep the ball in play.
The offside rule used in conventional football is not applicable.
Players must shout 'voy', meaning 'I go' in Spanish, before they tackle another player to give them warning.
Normally, like conventional football, fouls result in a free-kick for the wronged party. However, if a player has committed more than five fouls in one match, every subsequent foul by this player results in a penalty, regardless of where it occurs on the pitch.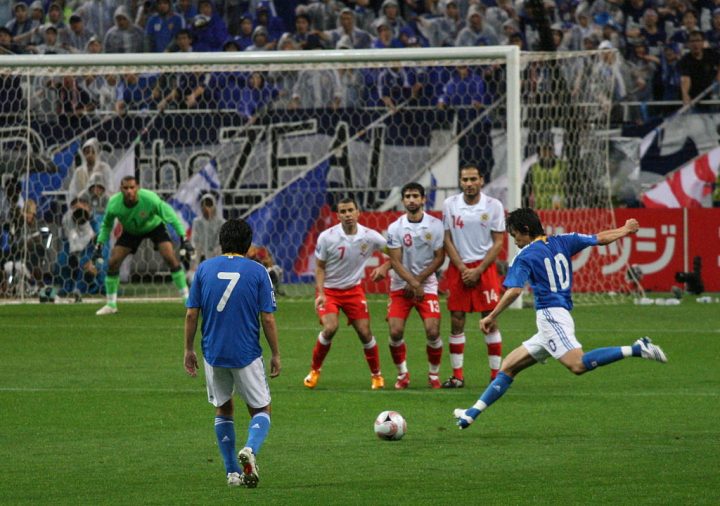 Rules courtesy of
British Blind Sport
 and an interview with Hampshire FA's Community Coach Michael Conway.
Read more about blind football:
Hampshire's blind footballers denied chance to play
FA Coach discusses blind football's problems